Business Health Insurance
The ultimate guide to company health insurance! Also known as Group Private Medical Insurance or Group Health Insurance, this benefit is one of the most highly valued by employees.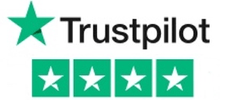 What is Business Health Insurance?
Put simply, Group Private Medical Insurance enables businesses to insure the health of their staff and provide fast access to private treatment if they need it, avoiding NHS waiting lists. 
Plans typically offer a choice of consultant, choice of hospital and choice of treatment date to the employee, allowing them full control and ensuring they can return to work as soon as possible.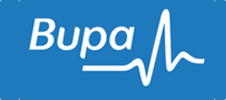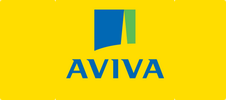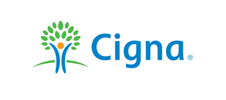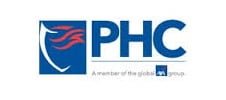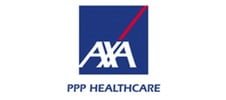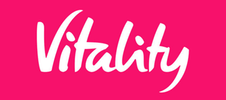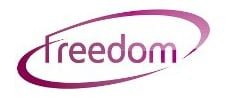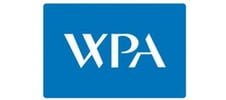 What does Company Medical Insurance cover?
Modern plans are modular, which means that companies can pick and choose which benefits they feel will be of the highest importance/greatest value. 
This also means that employers can exclude options which they'd rather not pay for. Typical cover includes;
Consultations with a specialist
subject to insurer fee guidelines
Diagnostic tests
(such as blood tests, x-rays and scans)
Operations and surgical procedures
Cancer treatment such as radio/chemotherapy
Physiotherapy, osteopathy, chiropractic treatment
Mental health and psychiatric treatment
What are the advantages of group plans?
Importantly, Group Private Medical Insurance covers Acute medical conditions, not Chronic ones
Acute
A condition that responds well to active treatment and where the patient can be returned quickly to their previous state of health/degree of activity
Chronic
A condition which cannot be cured and does not improve through active treatment. Chronic conditions can typically only be "maintained" or "managed". A good example is asthma or Type 1 diabetes.
It's also important to understand the other definitions of treatment;
In-patient
Where a patient is admitted to hospital overnight and occupies a bed
Day-patient
Where a patient is admitted to hospital and occupies a bed, but does not remain overnight.
Out-patient
Where a patient is not admitted to hospital nor occupies a bed (a scan for example)
As well as these core benefits, Company Health Insurance can offer a number of additional features which employees can utilise. These include;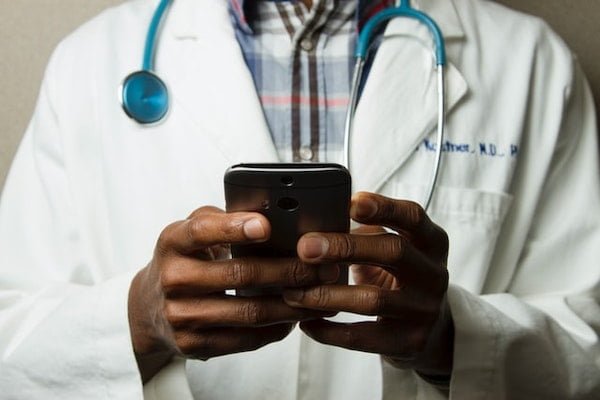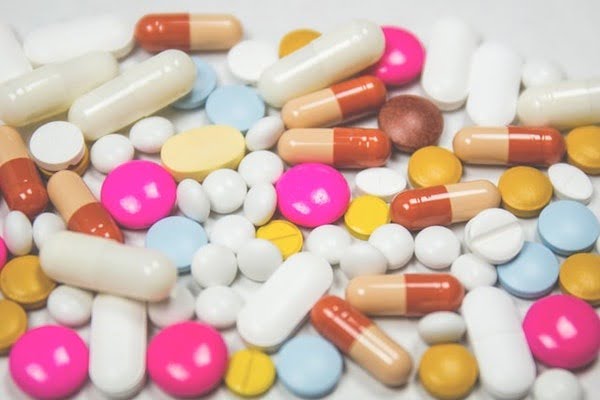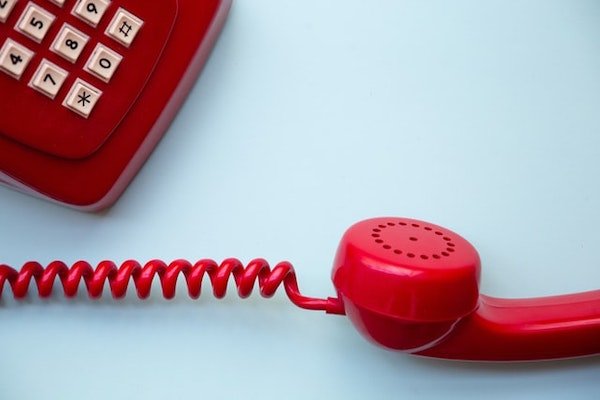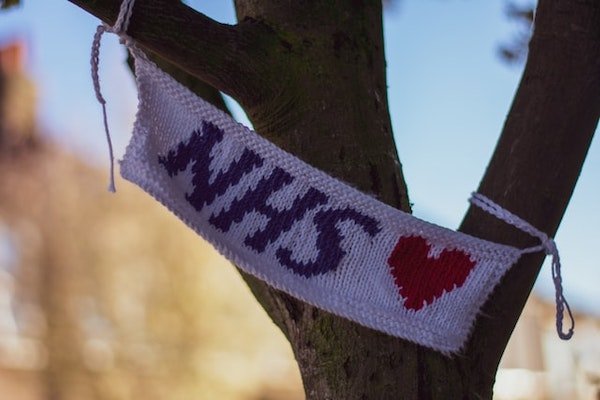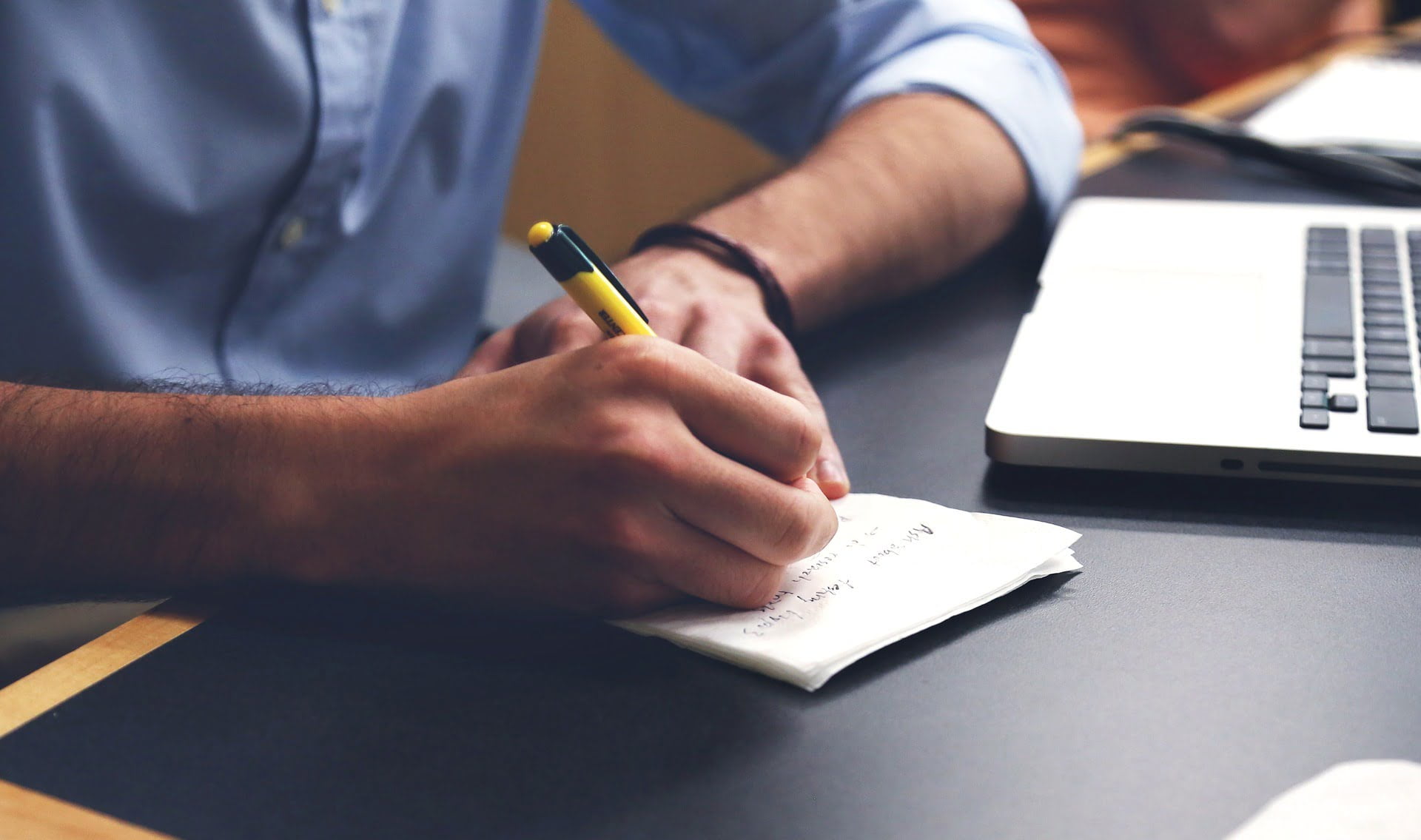 Employee Assistance Programmes (EAP)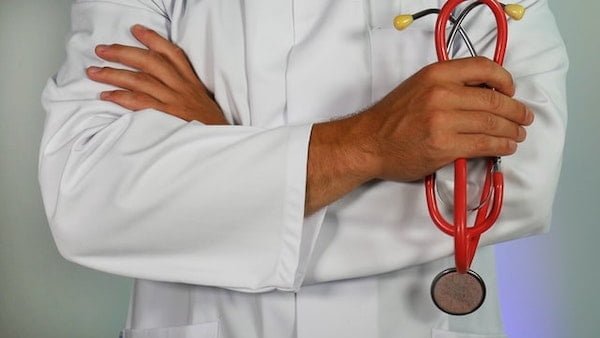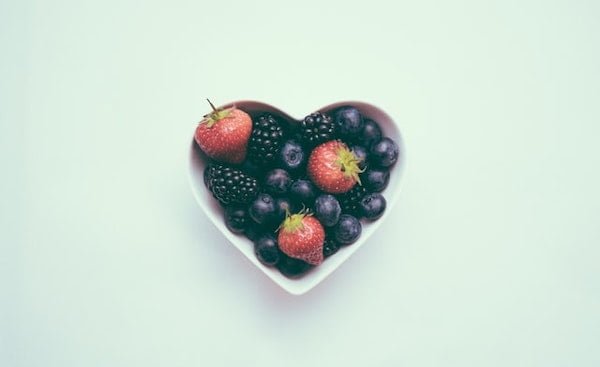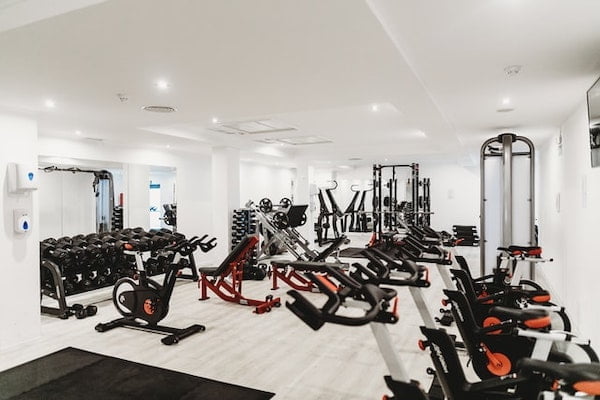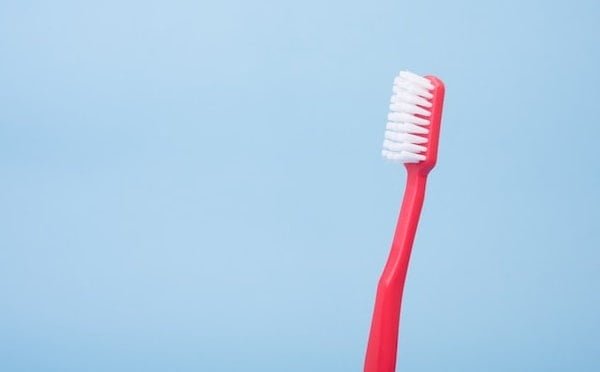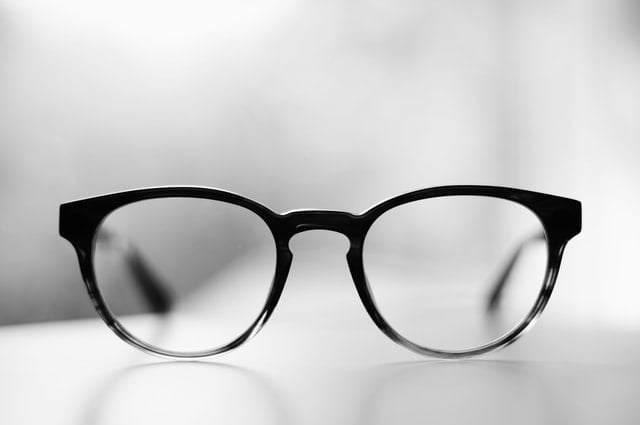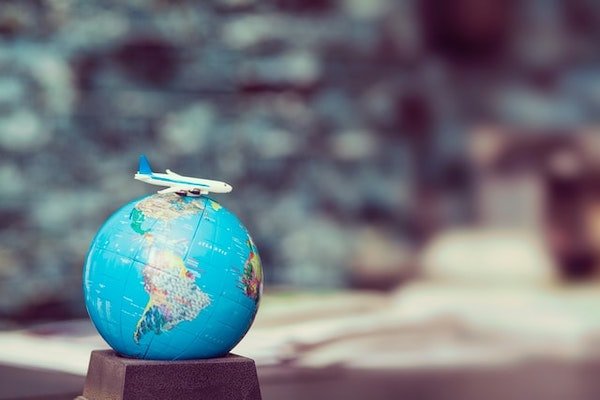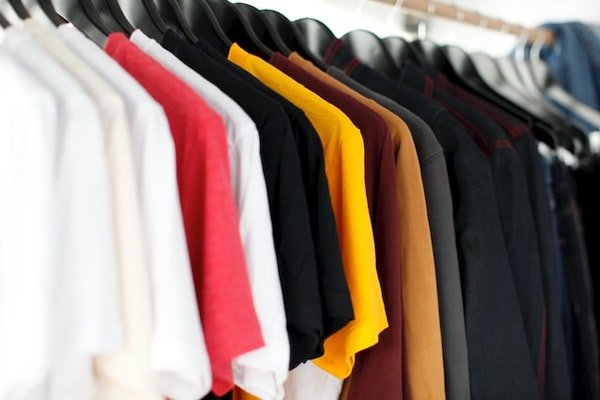 Which private hospitals are covered with health insurance?
There are hundreds of private hospitals and facilities across the British Isles and with a company health insurance plan, employers have the flexibility to choose what best fits their organisation.
Some of the key hospital groups include Aspen, BMI, HCA, Nuffield, Ramsey and Spire, all of which are available via UK health insurers.  Some insurers offer full hospital coverage as standard, whereas some choose to group them with different premium costs attached, meaning it's very important for employers to assess what is suitable for their staff.
In addition, many insurers allow their members to be treated within the private facilities of NHS hospitals, such as NHS pay-beds.
Options to help reduce the cost of your company medical insurance plan
Excess
An excess means that employees will pay a pre-determined amount towards any eligible treatment costs, in exchange for a discount on the company paid premium.  All insurers offer excesses and they can range from £50 up to £2,000.   
The most common excess on Business Health Insurance is £100, and this is typically applicable per person, per policy year.  This means that the health insurance excess is only paid once during the 12 month policy year, but if employees have family members on cover, they each carry the same excess value.  But beware, if medical treatment spans two policy years (across the renewal date), employees may be liable to pay the excess twice for the same condition.
Some insurers offer a "per claim" excess, which delivers a greater premium saving, but is naturally not as welcomed by employees. 
Shared Responsibility
Similar to an excess but slightly different in its approach.  With shared responsibility, the employer still selects a co-payment amount which the employee must pay up to (eg £100) for any treatment costs/claims. 
However, instead of the employee having to pay the entire £100 before the insurer steps in, both parties (employee and insurer) agree to pay a 25%/75% split for every claim (no matter how small), until the £100 member contribution is reached.  From this point, the insurer covers all costs.
6 week rule
If this option is selected, it states that should an employee need in/day-patient treatment and it's available on the NHS within 6 weeks, the employee must follow this route.  If the NHS cannot treat the employee within 6 weeks, they can access private care immediately. 
Any available out-patient treatment (consultations/diagnostic tests for example) can still be accessed right away irrespective of the NHS waiting list, and the option can deliver up to a 25% discount on the company premium.
What are the advantages of group plans?
Cost effective vs retail plan
Great way to engage staff
Improve morale, productivity
Ensure fast treatment and return to work
Classed as a business expense
Access to otherwise unaffordable benefit
Fast diagnosis & treatment for medical issues
Opportunity to add family members
Treatment in private en-suite rooms
Underwriting explained – when starting or transferring to a new Company Health Insurance policy
Moratorium
Also known as underwritten at point of claim, this method is the simplest and least labour-intensive way to begin a new policy for employees.  Moratorium underwriting doesn't require any medical forms or health declarations to be completed. Instead, it is agreed at the start of the policy that any conditions an employee has suffered with in the five years prior to the scheme start date, will not be covered.  
If an employee does have a pre-existing medical condition and then completes a full two years on cover with no treatment, advice, medication of symptoms of that condition, it will automatically become covered once again.  Any new conditions that arise from the first day of cover onwards will be covered immediately. 
The negative of Moratorium underwriting is that it can delay the claims process.  Because the insurer doesn't know anything about the employees' health at inception, if a claim is submitted, they may wish to carry out their due diligence at this point, to ensure the condition being claimed for isn't pre-existing.

You can view our moratorium explainer video here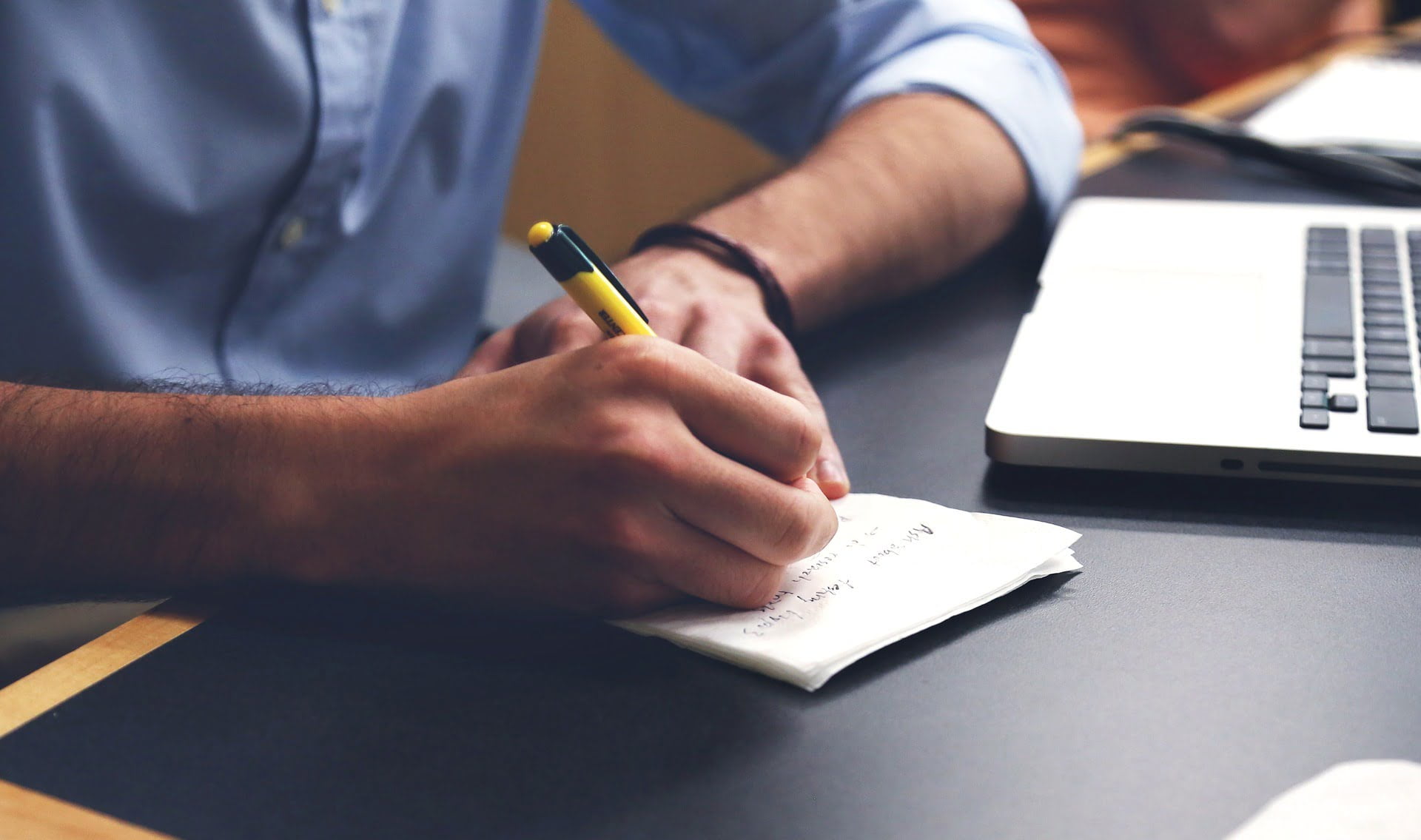 Full Medical Underwriting (FMU)
Also known as underwritten at inception, with Full Medical Underwriting, each employee would be required to complete a medical questionnaire prior to the policy start date.  This would ask for details of medical history such as GP and specialist appointments, hospital stays, ongoing medication and any other conditions which the employee had suffered previously.  
Once submitted, the questionnaire is passed to the insurer's medical underwriting team, who may choose to liaise with the employees GP and/or request further information.  Following assessment, the insurer may choose to apply specific medical exclusions (conditions which will not be covered).  
The benefit of this form of underwriting is that each employee will know from the outset what they are and aren't covered for, and therefore the claims process will be a lot quicker and more streamlined.  The downside is that the process can sometimes take weeks to complete.
Continued Personal Medical Exclusions (CPME/CME)
Also known as "switch", CPME is for businesses that already have company health insurance, but would like to transfer to a new insurer, either because of enhanced benefits, a service issue with the holding insurer, or for a commercial advantage. 
Transferring to a new insurer can actually be a very straightforward process, and requires little work from the employers itself.   In order to transfer a Business Health Insurance policy from one insurer to another, typically requires the Group Secretary (Internal HR or business stakeholder who manages the scheme) to satisfy a transfer declaration on behalf of those insured. 
These differ between insurers but usually follow the following gist;
To the best of your knowledge, has any insured member to be covered been diagnosed or treated with cancer, heart, circulatory or stroke conditions in the past five years.  And are you aware of anyone who has in/day-patient treatment planned or pending.*
 The insurer doesn't expect the Group Secretary to speak in detail with each employee as to their health and that of their family, but reasonable enquires should be made.
Assuming the transfer declaration can be satisfied, the company is able to transfer their group health insurance seamlessly, with no new medical underwriting, and with no break in cover. 
Medical History Disregarded (MHD)
MHD is reserved for companies with at least 20 employees on cover, and some insurers aren't really comfortable until it's closer to 50. 
This form of underwriting is the crème de la crème, and as the name suggests, means that irrespective of your employees' medical history, they will be able to access the private insurance benefits immediately upon joining the scheme. 
As you would expect, MHD attracts a higher premium than other underwriting methods. 
This is because the insurer is not only providing cover for new conditions which may arise, but also for all those existing conditions which employees may have too.
Will Private Medical Insurance cover pre-existing health conditions?
Health Insurance, much like any insurance, is designed to cover new conditions which aren't known to us when a policy starts.  If you have an ongoing, pre-existing or known medical condition prior to starting a policy, it is very unlikely that any insurer will agree to provide cover for this, depending on its severity.  
However, for a company purchasing Business Health Insurance for their staff, there are options which exist whereby pre-existing conditions can be covered.  This is namely Medical History Disregarded (MHD).
How much does Company Health Insurance cost in the UK?
The price of Group Private Medical Insurance is calculated using a few key factors;
Age
(the average age of the insured population and ratio of young to old)
Location
(where is the company based geographically)
Benefit selection
(which benefits the employer chooses for their staff)
Claims
(but only if you are already insured and considering alternative insurers)
Insurer
(how well the insurer's existing business is performing)
Underwriting
(the underwriting method chosen upon application)
Below are indicative costs for small and medium businesses (based on new to market schemes, comprehensive cover, home counties location and non-London hospitals)*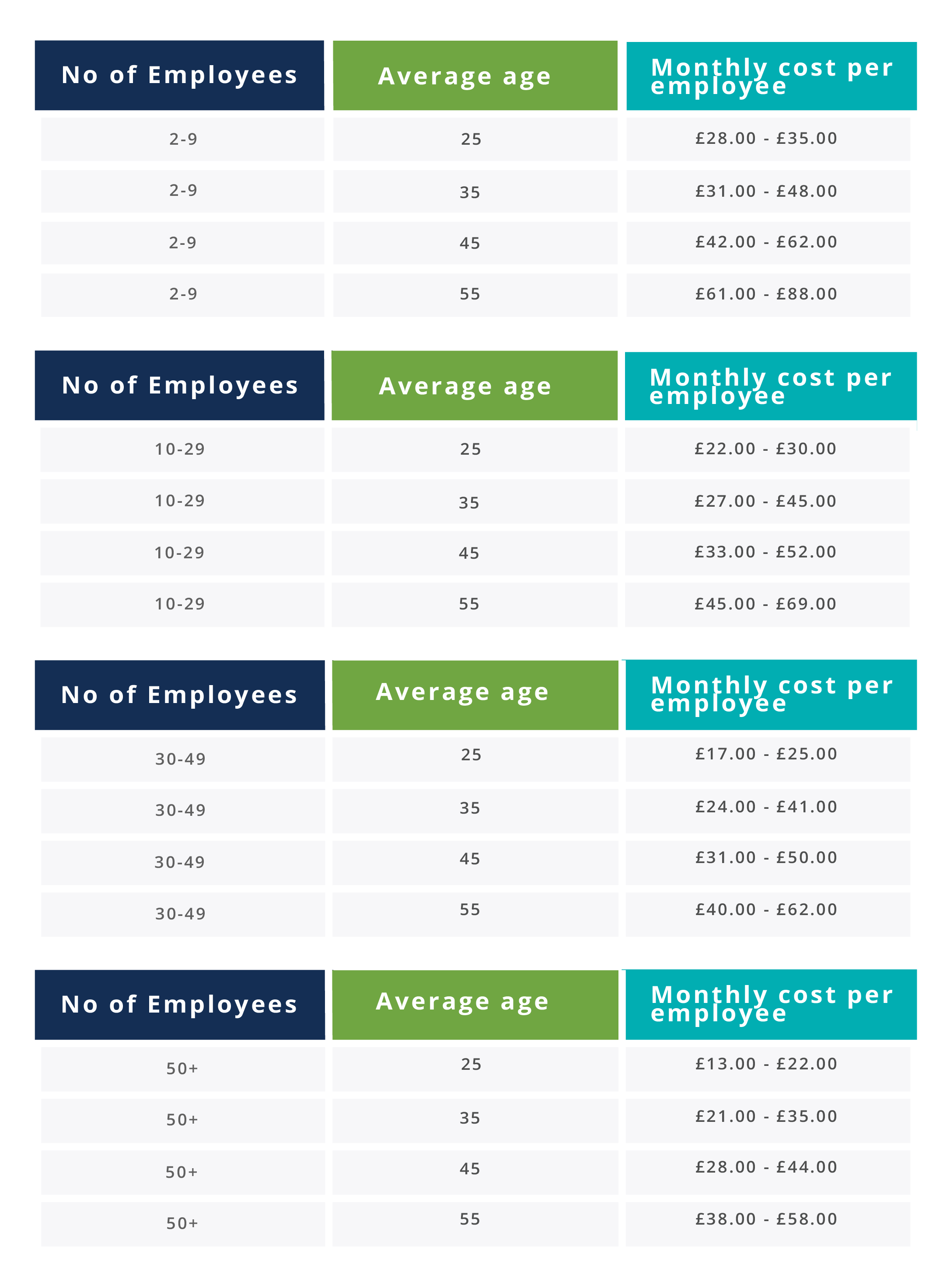 *Premiums shown are based on multiple sources including Engage Health Group existing client base, company quotations issued, external sources, dummy quotations via insurer portals and market averages.  Other variables can apply and all figures presented are for indication only purposes.
How are Group Health Insurance renewal premiums calculated?
Once a company scheme is in place the monthly rates will be fixed for 12 months, other than for any member adjustments.   
The insurer will then provide renewal terms between 6-8 weeks before of the annual renewal date, and these will be calculated based on the following;
Age
If the average age of your company scheme has changed
Base rate
If the insurer has increased their base rates for all schemes due to medical inflation
Claims
How your own company scheme performed (premium paid vs claims made)
Most business health insurance premiums increase between 8-12% per annum, but a good independent intermediary/benefit consultancy will negotiate on the employer's behalf as part of their standard market review service.
What isn't covered under Group Private Medical Insurance?
Planned Treatment overseas
IVF and infertility treatments
(unless advised otherwise)
Gender reassignment
(unless advised otherwise as part of a large corporate scheme)
Most business health insurance premiums increase between 8-12% per annum, but a good independent intermediary/benefit consultancy will negotiate on the employer's behalf as part of their standard market review service.
How many employees do you need to qualify for group health insurance?
Many insurers only need a minimum of 2 employees, but some require 3 as their starting point.
Does private health insurance replace the NHS?
No – private healthcare should be used to complement our fantastic NHS and cannot replace it.  The NHS is best placed for a number of key areas of healthcare such as childbirth, accident & emergency and intensive care. 
What tax is payable on company health insurance?
Like many insurances, Insurance Premium Tax (IPT) applies and is automatically baked into the premium.  This is paid by the employer at the current rate of 12%.
For the employee, Business Health Insurance is classed as a benefit in kind, and is therefore a taxable benefit for the purposes of P11D.  The amount of tax an employee pays will be linked directly to their own portion of the overall premium and their own tax bracket.
How do I buy health insurance for my small business?
There are numerous ways to buy company medical insurance, but our advice is always to obtain independent consultative advice, as opposed to a sales channel.   
An independent intermediary works for the customer, and as they are fully impartial and unbiased, can put the client needs/requirements at the very top of the priority list.  Sales channels/advisors which represent a single insurer work for the insurer, and can only discuss a limited range of products.  This means that the customer needs/requirements can be secondary due to their need to sell a specific product. 
We have outlined some of the pro's and con's below.
How do I make a claim under Private Medical Insurance?
Like many insurances, Insurance Premium Tax (IPT) applies and is automatically baked into the premium.  This is paid by the employer at the current rate of 12%.
For the employee, Business Health Insurance is classed as a benefit in kind, and is therefore a taxable benefit for the purposes of P11D.  The amount of tax an employee pays will be linked directly to their own portion of the overall premium and their own tax bracket.
Obtain a GP referral from your own GP, a private GP or using telemedicine/virtual routes
Contact your insurer to advise what is needed (consultation/test etc)
Assuming treatment is eligible you will be given an authorisation number
Give the authorisation number to the consultant/hospital and all bill will be settled directly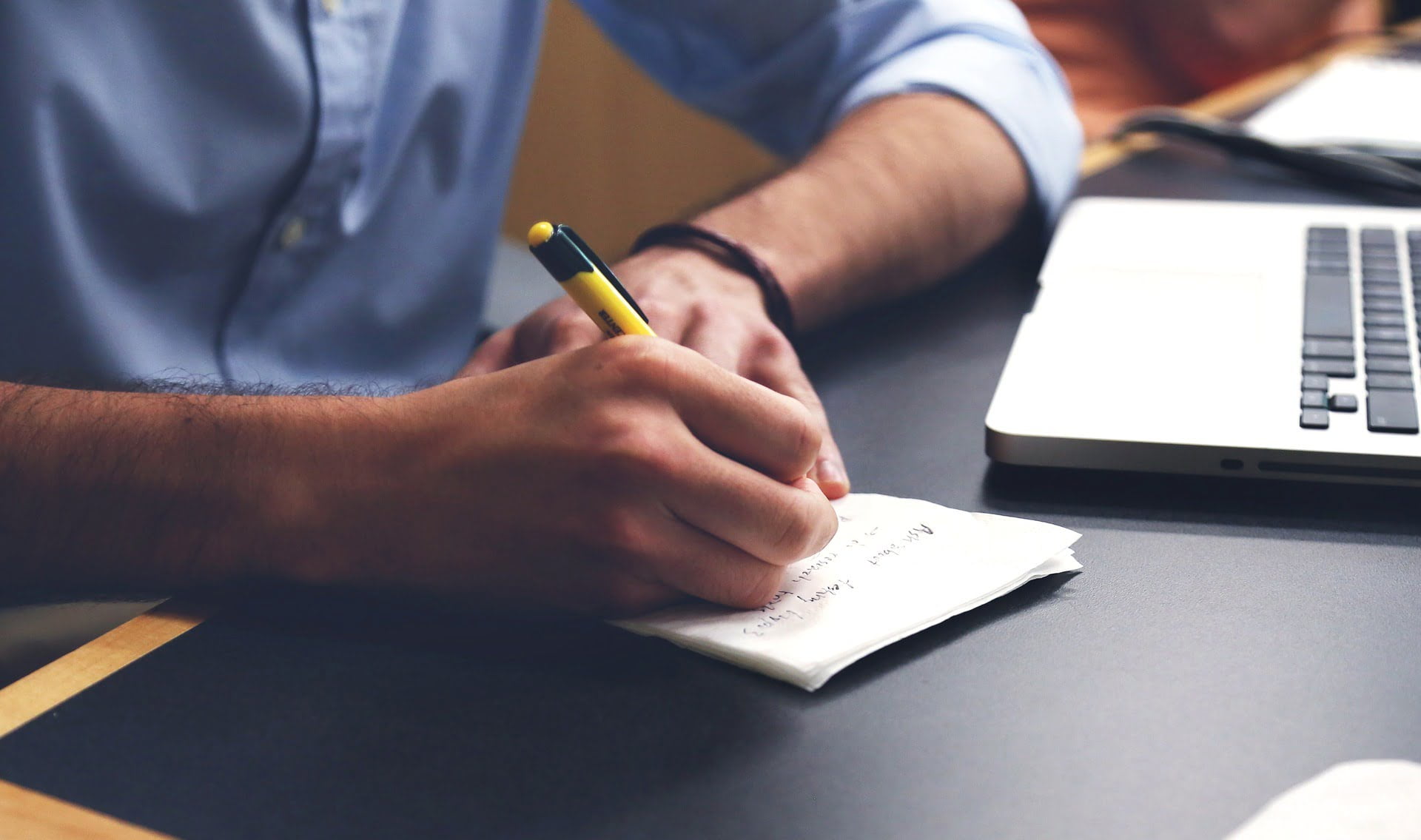 Telemedicine/Virtual GP
Most Private Medical Insurers now provide a Virtual GP service as part of their standard policies.  Telemedicine in general cone exploded in recent years due to long waiting lists with NHS GP's, and the ability for people for fit a consultation around their schedule.  The benefits of a Virtual GP are as follows;
Face-to-face GP consultation via desktop or smart device
Employees can choose a time to suit them
Employee can select a GP based on gender or specialist clinical interest
Photos can be uploaded to the GP in advance of the call (rashes etc)
The GP can prescribe medication which can be delivered home
The GP can refer you for further treatment (consultation etc) via health insurance
No long wait to speak with a GP (appointments can be booked in just a couple of hours)
Approximately 70% of GP consultations don't actually require any physical examination, which means that telemedicine can greatly reduce the strain on the NHS.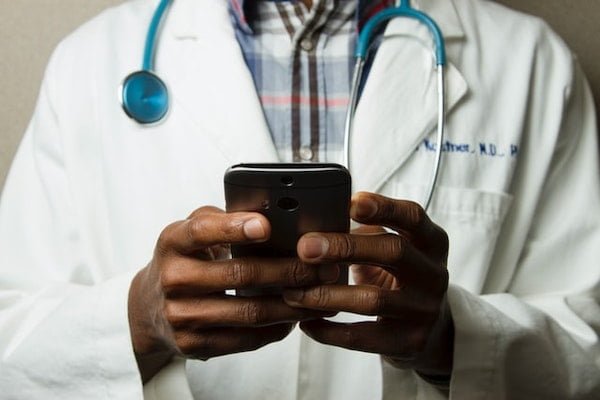 NHS Cash Benefit
Many insurers have this option included as standard within their plan.  If a member needs to be admitted to hospital for an in/day-patient procedure and the member is happy to follow that route, they are able to claim the NHS Cash Benefit in exchange for not being treated privately. This can range from £50 to £250 per night/day depending on which insurer you are with.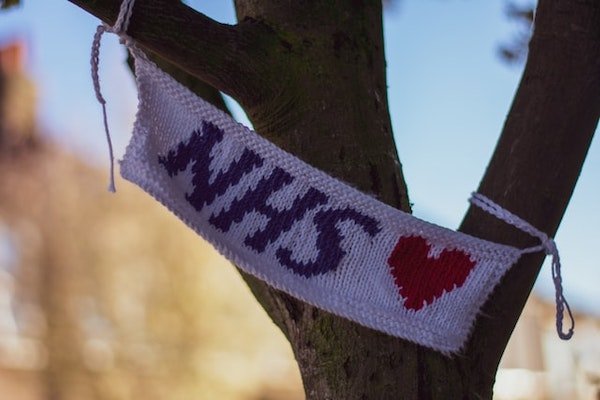 Mental Health and Psychiatric treatment
An increase in mental health awareness has inspired employers to seriously consider how they can best provide for their staff in this area.  Conditions such as depression and anxiety are now more openly reported and it is widely acknowledge that people need help in these areas.  
Company health insurance providers have always offered some provision in this area, but they've really excelled in the past 24-36 months to provide a greater degree of assistance.  These can include;
Cognitive Behavioural Therapy (CBT)
Mindfulness courses (online and via apps)
For more serious conditions, Psychiatric and psychological services can also be selected as part of a Business Health Insurance policy.
Physiotherapy
Physiotherapy and muscular-skeletal conditions in general, account for a huge proportion of Private Medical Insurance claims across the entire market.  Because of this, most insurers will have specific physio networks set up in order for them to;
Guarantee quality outcomes
Improve the member journey
Insurers will always prefer for employees/members to follow their pre-established pathways for the above reasons, however, there are also some excellent benefits to members also;
No need to obtain a GP referral
Enhanced number of sessions made available
Cost of physiotherapy sessions covered in full with no shortfalls
If an employee wanted to use a physiotherapist that wasn't part of the insurer's network, this can still usually be accommodated; however, the insurer may only agree to pay a certain amount per session, leaving the employee to cover the difference.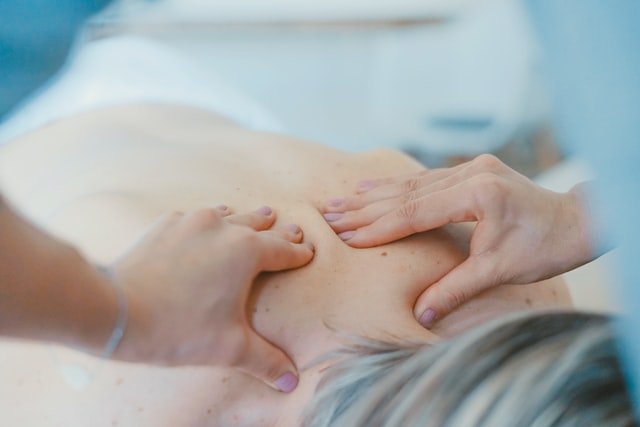 Insurer Fee Guidelines
All insurers operate fee guidelines behind scenes, and they basically stipulate the £ amount an insurer will pay up to for consultants, anaesthetists and certain procedures.  Whilst insurers might advise their cover is "full refund", in actuality, this means that they will pay in full up to the amount they deem to be reasonable and customary for that item. 
For example, if nine out of ten consultants charge £220 for an initial orthopaedic consultation, and the tenth consultant wants to charge £300, the insurer needs to challenge this.  It is then for the tenth consultant to demonstrate to the insurer why their expertise is worth more. If they can show lower readmission rates, heightened clinical skills etc, then the insurer may agree to meet the rate.  If not, the insurer will apply a fee guideline and if a member chose to use the tenth consultant, they would be personally liable for the difference (the shortfall). 
The best way to avoid shortfalls is to ensure that pre-authorisation is sought prior to any consultations or treatment, as the insurer will be able to advise members is advance. 
Some insurers do not operate in this way and offer true "full cover" as standard.  Other insurers provide this feature as an upgrade option. 
Is health insurance a business expense?
Yes – Business Health Insurance can be classed as a business expense.
What is the best health insurance UK?
The UK business health insurance market is a competitive place and following are the key providers;
Bupa
AXA PPP
Aviva
Vitality
Cigna
Freedom
The Permanent Health Company  (PHC)
Western Provident Association (WPA)
Whilst all of these insurers can deliver the core medical insurance benefits which customers want, each is uniquely different in many different ways.  The range of benefits, features, modularity, service and cost can differ wildly, hence the important of independent advice coupled with annual market review and premium negotiation. 
Read our Top 10 tips when buying Business Private Medical Insurance for more help
Give us the opportunity to impress you
Get in touch with us today, whatever your query so we can help to find the best solution for your requirements
Engage Healthcare
A tailored approach to your individual health insurance needs
Engage Employee Benefits
A healthy and protected workforce is good for business
Engage International
Health insurance and exclusive services for expatriates and global employees