International Health Insurance
International Health Insurance products for individuals and families can either be modular, so you select the areas of cover you want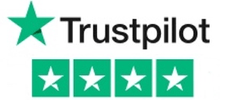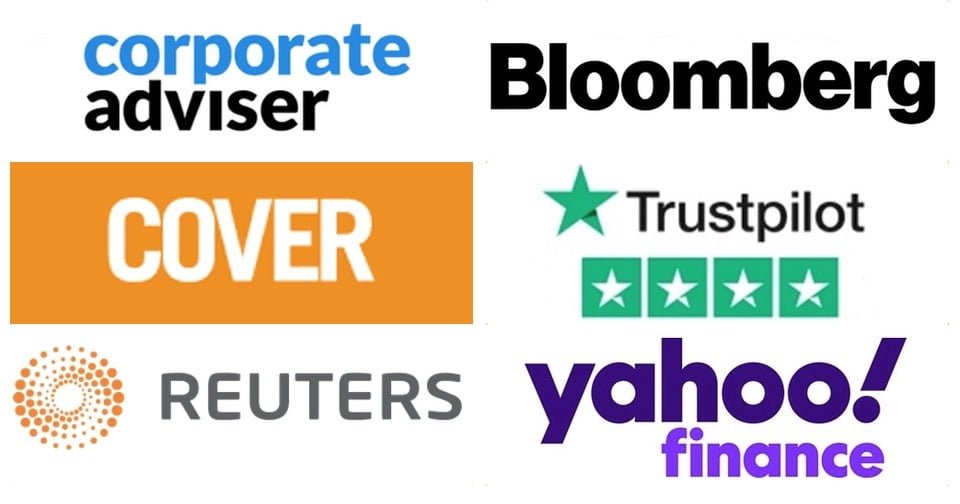 What is International Private Medical Insurance
The clients we work with who require an International Health Insurance (also known as International Medical Insurance, International Private Medical Insurance (IPMI), or Worldwide Health Insurance) solution fall into numerous different categories, for example;
Expatriates and their families, who split their year in different countries for leisure or work assignments, 

Expats moving to a new country who require health insurance for their visa applications

High net worth individuals who are still resident in their country of nationality but just want the very best level of private health insurance available

Students studying overseas
International Health Insurance products for individuals and families can either be modular, so you select the areas of cover you want (like outpatient, or wellness benefits) or what are called tiered plans, so a range of three or four standard plans increasing in cover level, often still with some optional add on's or flexibility within them.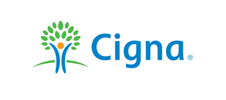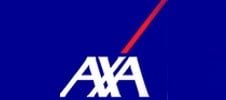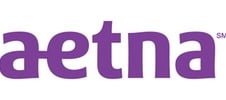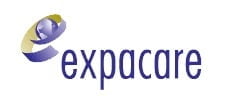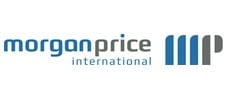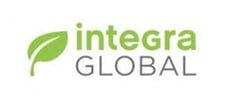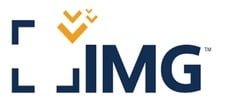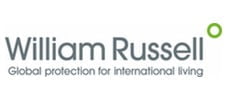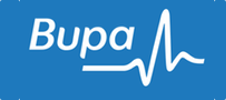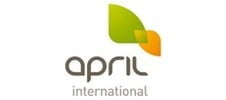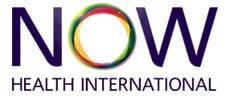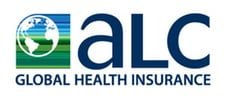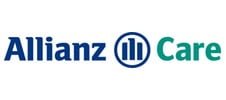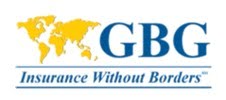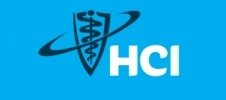 What extra is covered on an International Health Insurance plan?
International Health Insurance products offer broader cover than you would see on local, single country plans.
In addition to the core In/Day and outpatient benefits you would see on a domestic plan, you can also cover benefits such as;
Private GP and doctors' visits
Chronic conditions are generally covered as standard for routine maintenance of the condition
(prescription drugs charges and consultations)
Hereditary and Congenital conditions
Accident & Emergency admissions
Wellness benefits and health screening
Virtual doctor / telemedicine
Independent second medical opinion services
Can I be treated anywhere in the world with an International Health
Insurance plan?
Almost all International Health Insurance plans offer at least two regions of cover, generally worldwide cover excluding, or including, the USA. The US is singled out due to the high cost of medical treatment, adding it into cover can make a significant difference in premiums, doubling them in some cases depending on your main residency country and level of cover.
Some international health insurers offer alternative areas of cover which can help mitigate cost further if you only want cover for a region you are travelling in or two particular countries.
Do I have any hospital restrictions on my International Private Medical
Insurance policy?
With all international Health Insurance plans, you have access to all medically recognised hospitals and clinics in your region of cover, although some insurers do allow you to restrict this down yourself for a premium saving.
This means no restrictions on hospitals or specialist, you are free to go to whichever facility you wish too. Most International Health Insurance providers, do however offer a network of hospitals in which they can guarantee direct settlement of inpatient and day patient treatment and in some cases outpatient treatment.
Providing direct settlement means that bills which you incur for treatment are sent directly to the insurer for settlement and you are not having to pay and claim back from the insurer.
In a lot of cases this happens for inpatient treatment, even out of network if you pre-authorise with your International Health Insurance provider as once approved they will provide the medical facility with a guarantee of payment (GOP), but knowing upfront that you have a network whether is guaranteed and your International Health Insurance provider is recognised is helpful.
Will my International Health Insurance policy fly me back home for
treatment?
One of the headline benefits for International Medical Insurance plans is the ability to be evacuated or repatriated from where the injury or illness has occurred, should you need to be. In extreme situations having this benefit on your plan, can be the difference between life and death and if you are travelling extensively it is a very valuable benefit to have.
It's important to understand the terms of this benefit however as it doesn't mean that you will be transported someone just because you would rather be treated somewhere else.
The cover will only apply if you are not able to receive 'suitable and adequate' treatment for your condition where you are. Therefore if you are in most developed countries this benefit wouldn't come into play, although you are of course free to pay for your own travel and be treated where you like within your region of cover.
Where this benefit comes into its own on most International Health Insurance plans is if you are travelling, or resident in South East Asia, Africa and some parts of South America, where healthcare facilities can be inadequate for more serious conditions and you might end up needed a medical evacuation which can cost hundreds of thousands of pounds.
Do I need to pre-authorise any treatment upfront on my International
Private Medical Insurance plan?
Almost all insurers do require pre-authorisation on at least some of the benefits on your International Health Insurance policy. At the very least this tends to be for medical transportation (evacuation / repatriation) and some more complex in patient treatment. Quite a few insurers have a blanket requirement for pre-authorisation for any In and Day patient treatment across their range of International Health Insurance plans.
It's worth remembering a couple of keys points;
If your insurer does require pre-authorisation for a benefit and you have treatment without obtaining it then you are risking it not being covered
You don't need to pre-authorise treatment for any out-patient benefits, apart from, for some insurers advanced screening
While some insurers don't mandate the pre-authorisation of some of their benefits, if you are going in for any In or Day patient treatment, they would always recommend that you should ideally pre-authorise and we would agree with that advice.
If you are planning to receive treatment on your International Health Insurance plan then pre-authorising does make the whole process a little smoother as the insurer can work with the hospital, in many cases to agree cover and payment of the bill between themselves, meaning that you don't have to pay out a large sum and claim it back, also provides peace of mind that you know you are covered before you are admitted in for your procedure.
If I have a baby on my International Health Insurance plan, will they be covered too?
Most Worldwide Health Insurance policies have a 'Newborn baby' benefit which provides some cover on the mothers policy for treatment of a newborn baby within the first 30 days after birth.
These often have a monetary limit on them but any congenital conditions are covered (medical conditions someone is born with). In most cases, insurers require a newborn baby to be added to the family plan in their own right within 30 days, to give them their own International Health Insurance policy, if treatment is to continue after 30 days.
Any treatment they are receiving will then switch on to their own policy, which will provided more cover, although congenital conditions are often still capped on most International Medical Insurance policies.
Adding a child onto their own plan within 30 day generally means that they are taken on cover with no need for underwriting, so it is worth trying this as standard practice, whether or not the baby has required any treatment.
What underwriting is applied to International Health Insurance policies?
Underwriting for Individuals and families purchasing International Health Insurance is generally one of three ways.
The most common is Full Medical Underwriting (FMU), this is where you will complete a health declaration of around 15 questions and any pre-existing conditions will be excluded from cover as standard.
No medical will be required although an insurer may request a GP report to understand more about a condition which would be provided at your expense.
A few insurers do also offer the option to pay a loading on the premium to cover your pre-existing conditions which may well be worth considering depending on the condition and loading applied.
Some International Health Insurance providers also offer Moratorium Underwriting (Mori), this essentially means that any conditions you have suffered from, treated or sought advice on in the last five years is not covered for the first two years of the plan, but is covered after that point, so long as you have not had any treatment or symptoms in those two years.
If you do have treatment or symptoms then the two years starts again from that point. Some insurers offer variations on this so it is worth confirming exactly what the requirements are with your insurer if you want to consider this route.
The last option is Continued Personal Medical Exclusions or CPME. This is only available to clients switching their cover from one International Health Insurance provider to another, and when they have been underwritten previously, the new insurer would offer to maintain the underwriting conditions they are currently on so they would be switching based on underwriting that was on a no worse terms basis.
Some insurers do load their premium for a CPME switch as it is potentially slightly more risky for them, so keep an eye on premiums.
What much does an International Health Insurance plan cost?
Price is obviously an important consideration when looking at an International Medical Insurance policy.
You should be aware that all International Health Insurance plans are going to be more expensive than buying a localised plan for a single country.
This is due to a variety of factors including the richness of the benefits being provided, the fact that you can choose to access any medical facility you wish within your area of cover, also the increased overheads international providers have by needing to run a global operating structure.
While the pricing is more expensive, you do get good value for that extra spend with the depth and strength of the product being bought. Like all health insurance plans, you should also budget for the cost of the plan to rise each year, generally between 8% and 15% due to a mixture of medical inflation, age increases and the cost of treatment in your residency country. 
Pricing of a plan varies greatly depending on your age, the country you live in, the product benefits you choose and your region of cover. To give a feel of the pricing range, some examples are included below; 
Example 1: A couple ages 35 & 38, resident in India, purchasing a mid-tier International Health Insurance plan, including dental and vision with no excess or deductible

Indicative premium: Worldwide excl. USA

£3,795 – £8,454

Indicative premium: Worldwide incl. USA

£5,502 – £18,696
Example 2: A family aged 40, 42, 10 and 6, resident in the UK, purchasing a mid-tier International Health Insurance plan, with no dental and vision and  no excess or deductible

Indicative premium: Worldwide excl. USA

£8,664 – £13,939

Indicative premium: Worldwide incl. USA

£12,563 – £26,484
Example 3: A couple aged 28 & 31, resident in France, purchasing an entry level International Health Insurance plan, with some outpatient cover, no dental or vision and no excess / deductible.

Indicative premium: Worldwide excl. USA

£3,218.92 – £4,084

Indicative premium: Worldwide incl. USA

£4,097 – £8,474
What currency can you pay with for an International Private Medical Insurance plan? 
Generally plans are available in GBP, USD and EUR with the benefit currency limits reflecting the payment currency.
You can also generally choose to pay your International Health Insurance policy either monthly, quarterly or annually, with some insurers offering a discount for annual payment.
Can I cancel my International Health Insurance policy during the year?
All International Medical Insurance plans are offered on an annually renewable 12 month contract. If you want to cancel your plan mid-year you will be allowed to, but you may be charged the remainder of the years premium to do. Insurers vary quite widely on this, some will let you cancel and not charge further, some will event refund you a pro rata premium, so we would advise checking with your International Health Insurance provider or intermediary before you take any action.
Can I access my International Health Insurance plan via mobile and the internet?
Yes, most International Health Insurance plans have secure online portals for you to access your policy information. Some insurers are more advanced than others, allowing you to submit and track claims online in real-time, view your remaining benefit allowance, web chat with customer services and view hospital network information. 
Not all International Health Insurance providers offer mobile apps with all the capability of their web portals, but the number and capability is growing.
Which insurers offer International Private Medical Insurance?
There is a large market for International Health Insurance with over 16 recognised insurers offering products for Individuals and families, listed below; 
Aetna International

ALC Health

Allianz Worldwide Care

April International

Axa Global Health

Bupa Global

Cigna Global

Expacare

Freedom Worldwide

Global Benefits Group

Healthcare International

IMG Europe

Integra Global

Morgan Price International

Now Health International

William Russell
All of these insurers have a range of products and separate product suites for regions specific plans. This means that there are hundreds of International Health Insurance product options available offering differing levels of cover, from insures with different proposition strengths and regional capabilities. It is therefore very important to work with a specialist International Health Insurance intermediary to find you the best solution for your needs and the best price, and to undertake an annual review each renewal.
If you would like to discuss your particular requirements for an International Health Insurance policy then we would be happy to help, please just get in touch via the contact form below:
Give us the opportunity to impress you
Get in touch with us today, whatever your query so we can help to find the best solution for your requirements
Engage Healthcare
A tailored approach to your individual health insurance needs
Engage Employee Benefits
A healthy and protected workforce is good for business
Engage International
Health insurance and exclusive services for expatriates and global employees