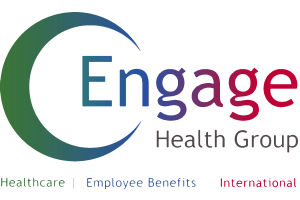 We are delighted to announce that we have now completed our re-branding exercise, which sees us become the Engage Health Group.
As our business, team and ambitions have grown during the past few years, so has our desire to enhance our look and provide clearer insight into the broad range of services that we offer.
Additionally, with clients ranging from individuals to corporate businesses, both in the UK and overseas, it was important for us to restructure into clear divisions, enabling greater focus and leadership in each.
With a rich pedigree of Health Insurance and Employee Benefits experience and with the support of our fantastic clients and partners, we are very excited about the next stage of our development, and would like to thank you all for joining us thus far.
Please take some time to visit our new website, which we hope will be viewed as a marked improvement.  We'd also like to draw your attention to the newly formed Engage Charity Health Fund, which we'll be providing a formal press release on in due course.
Many thanks and best wishes,
The Engage Health Group Team