Our People
The team at Engage Health Group have over 30 years combined experience within the health and employee benefits sectors, having previously worked within large UK and international Insurers and intermediary firms.
With a rich pedigree in managing a range of clients types, from individuals and families, to large corporate businesses, Engage Health Group are well positioned to work with a broad spectrum of clients.
Nick Hale
Nick founded Engage in 2016 and is the UK Director, leading the UK business channel day to day. 
Nick has spent many years in the UK Health Insurance and Employee Benefits market, starting in 1999 with Norwich Union Healthcare (now Aviva) working with individual and small business clients, and helping to develop the retention strategy. 
In 2005 Nick went on to work for a small Employee Benefit Consultancy in West Sussex in a new business capacity and managing existing client relationships. 
Nick then joined PruHealth 2007 (now Vitality) as one of the early Sales Consultants of the disruptor insurer, and worked to develop relationships with a number of key intermediaries in the SME space and build the Business Health Insurance proposition.  Over the next 9 years, Nick moved through the Vitality business to the large corporate arena, where he was responsible for the acquisition of clients with annual premium value of between £150k and £1.5m.
During this time Nick has developed extensive experience across the Employee Benefits landscape, not just from a sales and client management viewpoint, but also from an actuarial, underwriting and commercial angle.  Having worked as both insurer and intermediary, across all client levels (Individual, SME, Corporate) and across a number of Employee Benefit disciplines, means that Nick has developed a uniquely broad perspective.   
Nick left Vitality in early 2016 to found Engage Health Group as a start-up Employee Benefit Consultancy, providing a very high level consultancy and broking service, aimed at the historically transactional, underserved  SME marketplace, and Individuals. This approach has created a surge of demand and referrals with the business growing quickly since its inception.
Outside of work Nick lives in Brighton and is married with two young daughters. He enjoys travel, running and football (playing regularly) and is a season ticket holder at Brighton & Hove Albion.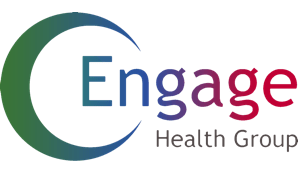 Ian Abbott
Ian joined the business as co-owner in 2018 and leads the International business channel as International Director. Ian has a long and varied background in financial services and health insurance – starting in 2003 with Norwich Union Healthcare (now Aviva), however since 2011 Ian has specialised in International Employee Benefits and International Health Insurance. 
Ian joined Bupa Global in 2011 working within the Sub-Saharan African market for a year before moving into the UK market in 2013 to work across both SME and large corporate business channels. By 2014 Ian was appointed Head of UK Intermediary, leading Bupa Global's third party distribution across the UK for both the individual and SME business channel's.
During this time he developed a deep experience in the International Health Insurance market, not only the available products, but the various ways insurers can access overseas markets, global compliance frameworks, actuarial modelling, dealing with emergency medical evacuations, and insurer global customer service models. This first-hand experience allows Engage to add value to our clients, not only in securing the best available premium each year, but ensuring that the solutions in place are robust and that we are able to assist with any service issues or complex situations that arise during the contract year. 
After completing Bupa's Group leadership development programme in 2018, Ian left Bupa for the exciting opportunity to partner into Engage and launch the International business channel, which has grown significantly year on year. 
Outside of work, Ian lives in Brighton with his wife and daughter and has a passion for history. He is a regular badminton player and has the unfortunate responsibility of supporting Ipswich Town FC….much to the recent entertainment for the rest of the office…. Annual ski trips and a love of travelling are top priorities when time allows.
Stuart Box
Stuart joined the business in 2018 as Head of Client Services, after a career in both account management and the financial services industry. Stuart helps to look after our existing clients day to day and generally keeps the office running! Prior to joining Engage Stuart spent many years as a mortgage and protection consultant before running corporate travel accounts for a portfolio of clients throughout the UK.
Outside of work Stuart lives in Brighton and is a season ticket holder at Brighton & Hove Albion and a tab hand at DIY and fixing cars! If you ever need a film quote, Stuart is your man!
Rachel Arnold
Rachel joined the team in 2019 as Sales Consultant, helping us find new clients to impress. Prior to joining Engage, Rachel ran her own business, helping her clients with administration and sales services.
Her vast B2B experience has meant Rachel has made a seamless transition into the team and played an important role in developing a number of new relationships.
Rachel lives in Brighton with her daughter. She enjoys gardening and good wine and food with friends. She follows F1 and British Rowing (Cambridge when it's the boat race not Oxford) but there is nothing she enjoys more than a good cuppa and a nap!
Lynnette Abbott
Lynnette joined Engage in 2017 and head's up Marketing and PR for Engage on a part time basis. Having previously been Marketing Manager at Ted Baker, Lynnette now works on a freelance basis, providing her expertise to a select handful of lucky clients.
Outside of work, Lynnette lives in Brighton with her husband and daughter. She loves catching up with friends, skiing, travel, a good book.. and bad TV.
Give us the opportunity to impress you
Get in touch with us today, whatever your query so we can help to find the best solution for your requirements
Engage Healthcare
A tailored approach to your individual health insurance needs
Engage Employee Benefits
A healthy and protected workforce is good for business
Engage International
Health insurance and exclusive services for expatriates and global employees