The Best Health Insurance for Recruitment Consultancies
At Engage Health Group, we have helped numerous Recruitment firms to figure out the best Health Insurance for them and their employees, and we like to think that our experience, expertise and consultative approach is why so many in the sector have come to us for guidance!
Here we provide some insight into which benefits a typical Recruitment company will select when purchasing Private Medical Insurance for their employees.  
Business Health Insurance products are modular in design and whilst this means that plans can be perfectly tailored to the needs of the client, it also means the sheer number of options can make selecting and buying Employee Medical Insurance very confusing!  
Firstly, it's noteworthy that company Private Medical Insurance is one of the most highly sought after employee benefits, and this is because there's nothing more important to a person than their own health, and that of their family.
Business Health Insurance offers reassurance to employer and employee alike that when the health of a team member is in doubt, help and support is immediately available, and that diagnosis and a treatment pathway is quickly determined and made available.  
The vast majority of Recruitment businesses we have worked with are close knit, and they pride themselves on driving a culture of inclusion, development and support, which is perhaps why they place employee benefits (and Health Insurance in particular) at the top of their priority list.

So which benefits are of the highest importance to Recruitment firms?
Comprehensive Hospitalisation Cover
Accessing in/day-patient treatment for operations is of key importance. Waiting lists can be very long for non-urgent procedures, so being able to choose a comfortable en-suite room in a first-class Private Hospital and at a time to suit the employee is a significant benefit. This element is of equal importance to the employer, who wants their valuable member of staff back to work as soon as possible.
Mid-range to Comprehensive Out-Patient Cover
This includes consultations with a specialist and diagnostic tests such as blood tests, x-rays and scans.  One of the biggest challenges with the NHS is the diagnosis stage, and this is where an unwell employee is at their most anxious.  Acting quickly can make a huge difference to the outcome, both in terms of recovery time and treatment success.
Mid-range Therapies Cover
A generous level of cover for physiotherapy, osteopathy, chiropractic and other therapies is typical, but not necessarily Full Cover.  The nature of the profession means that musculoskeletal conditions (such as sore backs and joints) are commonplace, so ensuring employees can access a therapist quickly to relieve symptoms is crucial. 
Comprehensive Mental Health Cover
This one has moved up the priority list in recent years and for very good reason!  The life of an Accountant can be a stressful one and more than ever before, firms are ensuring that their people have access to excellent Mental Health Support.  This can be in the form of an Employee Assistance Programme , CBT or online/face-to-face counselling. 
Comprehensive Cancer Cover
Expensive biological therapies and hormone bisphosphonates mightn't be available within the local NHS Trust, or may be time-limited. Private Medical Insurance does offer a range of cancer cover options for employers to choose from; however, almost every Professional Services   selects this element at its most comprehensive level.
Telemedicine
The introduction of Virtual GP's over the past few years has been a fantastic innovation, allowing employees to book a GP appointment via their phone/tablet at a time to suit them.  Employees can then be referred into the private setting or have a prescription sent directly to their home address, saving hours of downtime which would have been the case if seeing their NHS GP face-to-face.  Additionally, with a number of younger employees entering the world of Accountancy, it's important that technology is embraced wherever possible.
Dental
The final key benefit relates to an everyday healthcare cost, and Dental Insurance is one of the fastest growing employee benefits in terms of popularity, especially with younger team members.  It's possible to include basic dental cover as a "bolt-on" option with many Health Insurance plans, but Accountants and those in Professional Services industries have tended to opt for standalone Comprehensive Dental Cover if budget allows. 
"Our goal is to offer a highly personalised broking and advice service to our customers, giving you the peace of mind that your chosen policy fits your needs perfectly and that you are supported, not just at the policy inception, but throughout the life of your plan"
The Best Health Insurance for Recruitment Consultancies
Of course every business is different and whilst the above is a good reflection of this industry's attitude to Employee Health Insurance, there will always be outliers whose requirements differ.     
There is also acknowledgement from the Professional Services industry as a whole that a joined up and well-executed Employee Benefits and Wellness Strategy can have far reaching positive effects within their businesses.  It's easy to concentrate on the granular benefits of Health Insurance and miss the wider picture of why Employee Benefits provision is the perfect vehicle to deliver a range of positive outcomes within a business. Such as;
Improved morale

Increased productivity

Improved Employer Value Proposition (EVP)

Improved culture

Improved Employee Engagement

Improved Recruitment 

Reduced absenteeism

Reduced presenteeism

Reduced staff turnover 
And a broader range of advantageous for Employee and Employer can be found here.
If you would like Engage Health Group to assist you in finding the perfect Company Health Insurance for your Accountancy Practice, we would be delighted to help.

Engage Health Group offers independent expert advice in Employee Benefits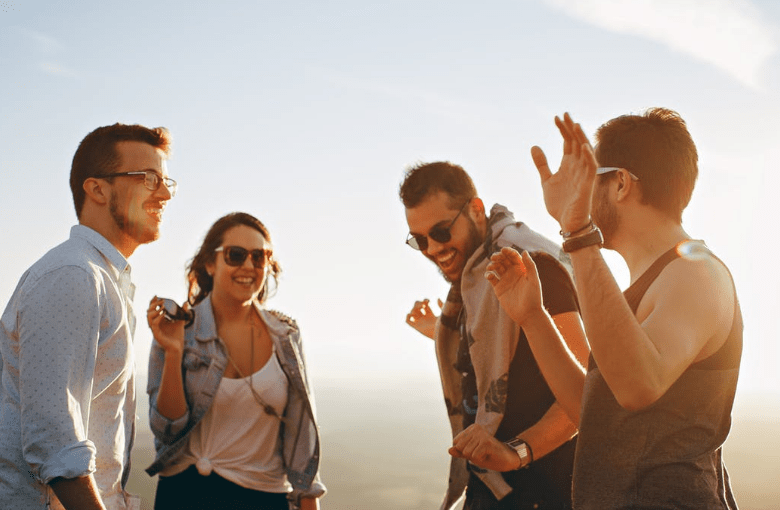 Don't take our word
Some kind words from our clients
"We had worked directly with our insurer for over 5 years. We appointed Engage Health Group to our plan and through their negotiation, we saved £9,000 on our annual premium without having to change insurers"
"They presented the results in an easy to understand report and gave professional advice about individual suitability for both of us."
"They did extensive research when my husband and I wanted to review our health insurance and felt our current provider wasn't giving us the service we needed"
"Engage have been able to transform our Employee Benefits programme into one that is both appealing to our employees and cost effective for our business"
GIVE US THE OPPORTUNITY TO IMPRESS YOU
Let us help you find the ideal solution