Earlier the UK weather warning was upgraded to red, the highest level, with officials recommending that those in Scotland and the south-west stay indoors as the 'Beast from the East' says hello to Storm Emma. If you're suffering from cabin fever our fitness tips are here to help…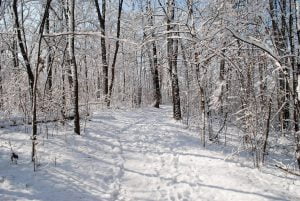 Stairs
A great high intensity cardio and leg workout can be achieved by running or walking up and down the stairs in your house or apartment block. Add hallway walking intervals every few reps if you're just starting out. Take two at a time or add jumping jacks in between in order to crank it up a notch. And watch your step!
YouTube
A fitness DVD or quick search on YouTube can be a great way to workout indoors, especially if space is limited. Yoga tutorials can keep you stretched and supple. Adding resistance bands, weights, a skipping rope or exercise ball into the mix can give you a great full body workout without the gym membership.
Dancing
Turning up the music and having a good ol' dance around your living room is a great way to improve your body and your mind. Try also adding jumping jacks, push ups, dips and burpees each time the chorus kicks in. Closed curtains are advisable.
Active TV
Try jogging on the spot, skipping, doing squats, burpees or push ups during the commercial breaks of your favourite TV show. Also a great way to keep warm!


Investing in the right health insurance policy for you, your family or your employees is a great way to ensure that you're prepared should anything negatively affect your health, which could be out of your control.  At Engage Healthcare, we work with the UK's leading health insurance providers to find the best policy for you, at the right price. Get in touch for a no obligation quote.