Pre-Assignment Screening
With the average costs of an expatriate assignment around £220,000 per year, and expatriate failure rates as high as 40% for some countries, properly preparing your new assignee, and their family, is crucial in making sure that they are happy and you get the best possible return on your investment.








What is Pre-Assignment Screening?

Before sending an employee on assignment, it's important to ensure that your employee is as prepared as possible and you have identified any risks to them or the assignment, so they can be properly managed.
Pre-Assignment Screening is a term used to describe the activities a business should undertake to ensure they are fulfilling their duty of care to an employee being sent overseas, and maximising the likelihood that the placement will be successful. 
There are a number of different Pre-Assignment Screening services which should be considered to see which, or how many, would be suitable for your employee prior to departure.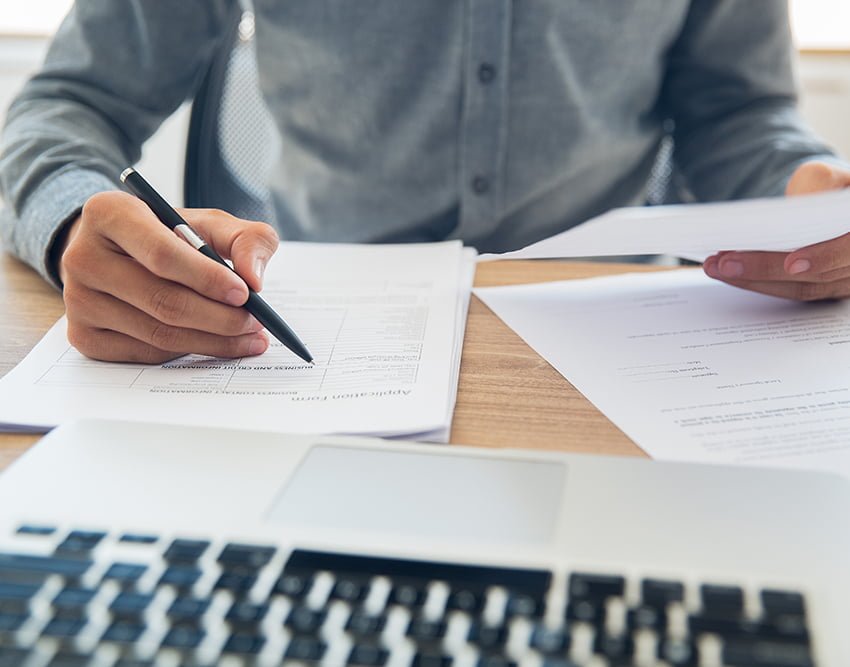 What types of Pre-Assignment Screening are available?

Both physical and mental factors need to be considered when consideration and preparing an employee for an expat assignment overseas. The screening services available fall into these camps, assessing the health and medical requirements of an expat employee as well as preparing and assessing them mentally for the changes and challenges which lay ahead.
International Health Screening
Expatriates frequently suffer health related problems while on assignment overseas, sometimes leading to the failure of the assignment or an expensive medical evacuation or absence, which are both entirely predictable and preventable.
Sometimes an employee can have an unknown or undiagnosed condition, but most of the issues arise from an expat employee having a known pre-exiting condition, but being sent on an overseas assignment with little or no knowledge on how these can be managed in their destination country. Important details are missed, like whether the drugs they may need to manage a condition are under the same brand name, whether the drugs they require a legal in their destination country, where they can source them, or how they can integrate with the local healthcare system.  
International medical screenings are an important consideration for any employee, but particularly if the expat is being sent on assignment with their family, greatly increasing the risk of pre-existing conditions which need to be considered, or if they are heading to a country with a low quality of local healthcare.
An International health screening is generally conducted via an online system, and reviewing their health as well as factors such as availability and quality of local healthcare, the type of work they are doing and the length of their assignment. 
The results of imbedding an international medical screening into the pre-assignment process ensures that your expatriate employee, and their family are better prepared and you are able to predict, prevent and reduce risks. It also provides you an audit trail, evidencing proactive duty of care and helps you drive savings both before and during the assignment. 
Pre departure preparation and evaluation
A management selection tool, providing evaluation and preparation for potential candidates and their families and delivers a written suitability outcome and recommendations. Conducted by an experienced counsellor, the session can last up to 10 hours and identifies personal risk factors, risk management to the business, coaching and skill building with the candidate to maximise assignment success. Nine categories are focussed on which have been shown as predictors of premature return or assignment failure. 
Pre departure family preparation
A session to support expat assignees, and their families, to prepare fully prior to assignment. The session is counsellor lead and can last up to six hours, delivering intensive preparation and consultation, allowing an opportunity to plan for success through awareness building and skills coaching. The Counsellor helps participants identify vulnerabilities, strengths and strategies for success, focussed around the challenges of re-location and cross-cultural adaption.  
Destination services
There are a lot of practical concerns that come with relocating for an expat assignment, particularly if moving with family. 
The Destination Services programme provides customised support for expats and their families with logistical hands-on support to facilitate a successful move and integration into a new host city and country. This programme can provide up to six days support, depending on the needs of the employee and be offered in almost every major city in the world. Provided by a dedicated Destination Services consultant, who themselves will have extensive international knowledge and understand the complexities of living and working in different culture, the programme looks to facilitate a hassle free move. 
Services may include;
Area orientation of a preview trip to the host city, including booking hotels and providing information.
Assisting with the accommodation search, including lease and sales assistance, as well as utilities set up.
Assistance with local requirements like setting up bank accounts, getting a driving licence and finding a doctor
Searching for and understanding the school system and assisting with registering their children. 
Would International Health Screening affect my International Health Insurance?

The International Medical screening is confidential, with only a suitability finding going to the employer.
This will have no impact on any International Health Insurance plan already in place. If an unknown pre-existing condition is found and International health Insurance hasn't yet been put in place, this should be disclosed to the insurer, unless the scheme is Medically History Disregarded in which case no medical history will be required.
How should I support an expat employee returning home after a long assignment?

Although this page is focussed around Pre-Assignment Screening, when looking at implementing an overseas expat assignment the full picture of the assignment should be considered.
If the employee and/or their family is going on a long term assignment, consideration should be given to, and planning should be put in place for, the support required for their eventual return home.
Personal and/or family repatriation program
Returning home after a long expat assignment can require as much adjustment as the initial move overseas. Providing an instructor led workshop or an individual or family to help facilitate personal and professional reintegration can be an important end chapter to the assignment. 
The session allows expats and their families to debrief the assignment at a high level and explore the challenges they will face returning to what was once their home. They will be supported in understanding reverse culture shock, identify lifestyle and cultural changes  that have occurred whilst abroad and develop strategies  for minimising the impact and re-adjustment into life in their home country, family, friends and work.
Give us the opportunity to impress you

Get in touch with us today, whatever your query so we can help to find the best solution for your requirements
Engage Healthcare
A tailored approach to your individual health insurance needs
Engage Employee Benefits
A healthy and protected workforce is good for business
Engage International
Specialist advice and products for expatriates and International businesses