International Employee Assistance Programmes
An International Employee Assistance Programme (otherwise known as a Global Employee Assistance Programme, or Expat Assistance Programme) is a suite of employee support services offered via a single platform. It is designed to help employees in multiple locations around the world deal with both work, and personal related issues, which may have a negative effect on their health, well-being, mental health or performance at work.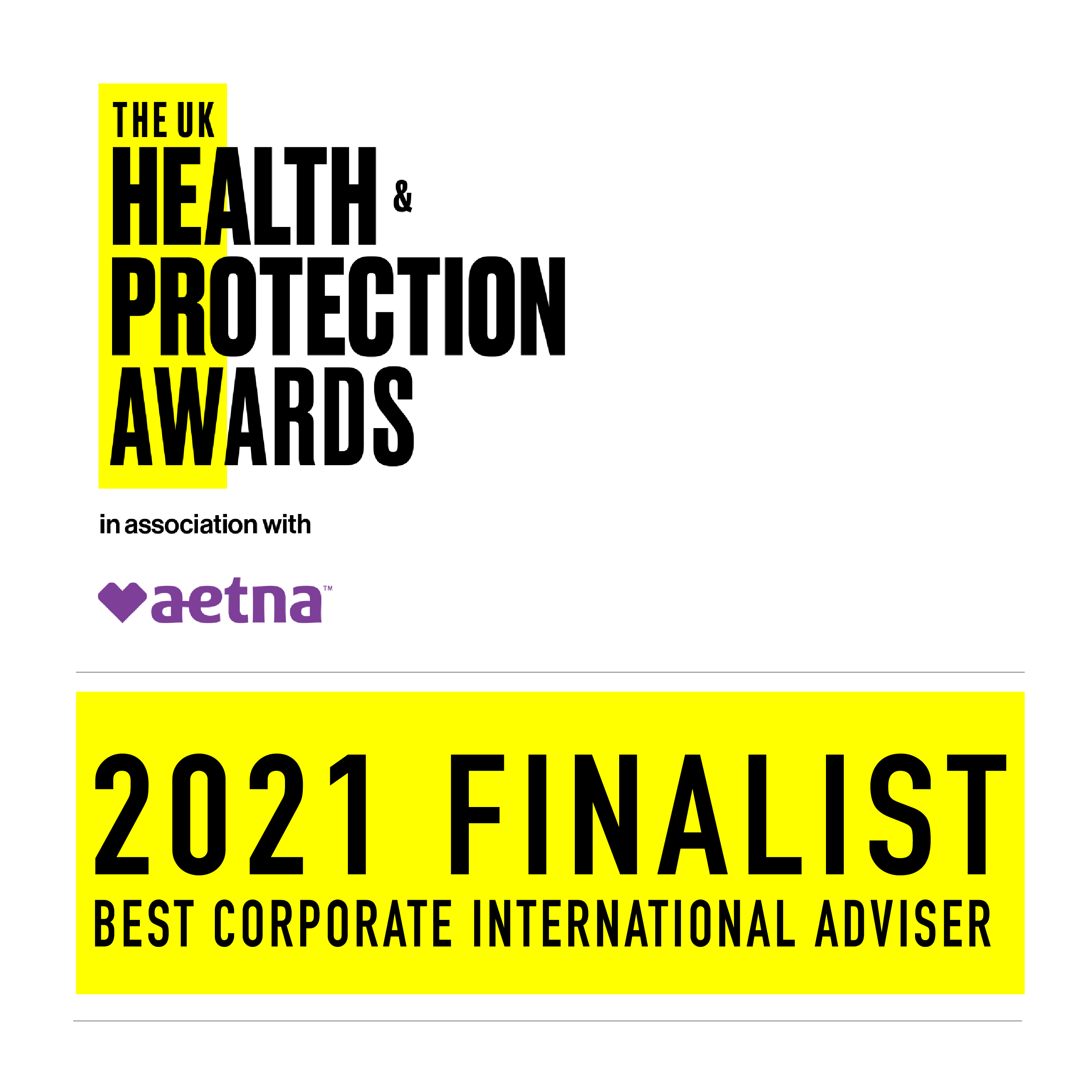 What is included in an International Employee Assistance Programme?

A Global EAP generally includes most, or all, of the following;
Confidential support services, 24 hours a day, 365 days a year

Face to Face Counselling (often a flexible amount you can select depending on budget)

Support for work and life issues

Practical employee support for legal, financial, childcare, eldercare, work life balance, relationships, stress, anxiety and depression, life transitions and emotional support, particularly around grief, trauma and loss.

Employer support for management, critical incident support (terrorism etc), trauma support

Multilingual capability

Global access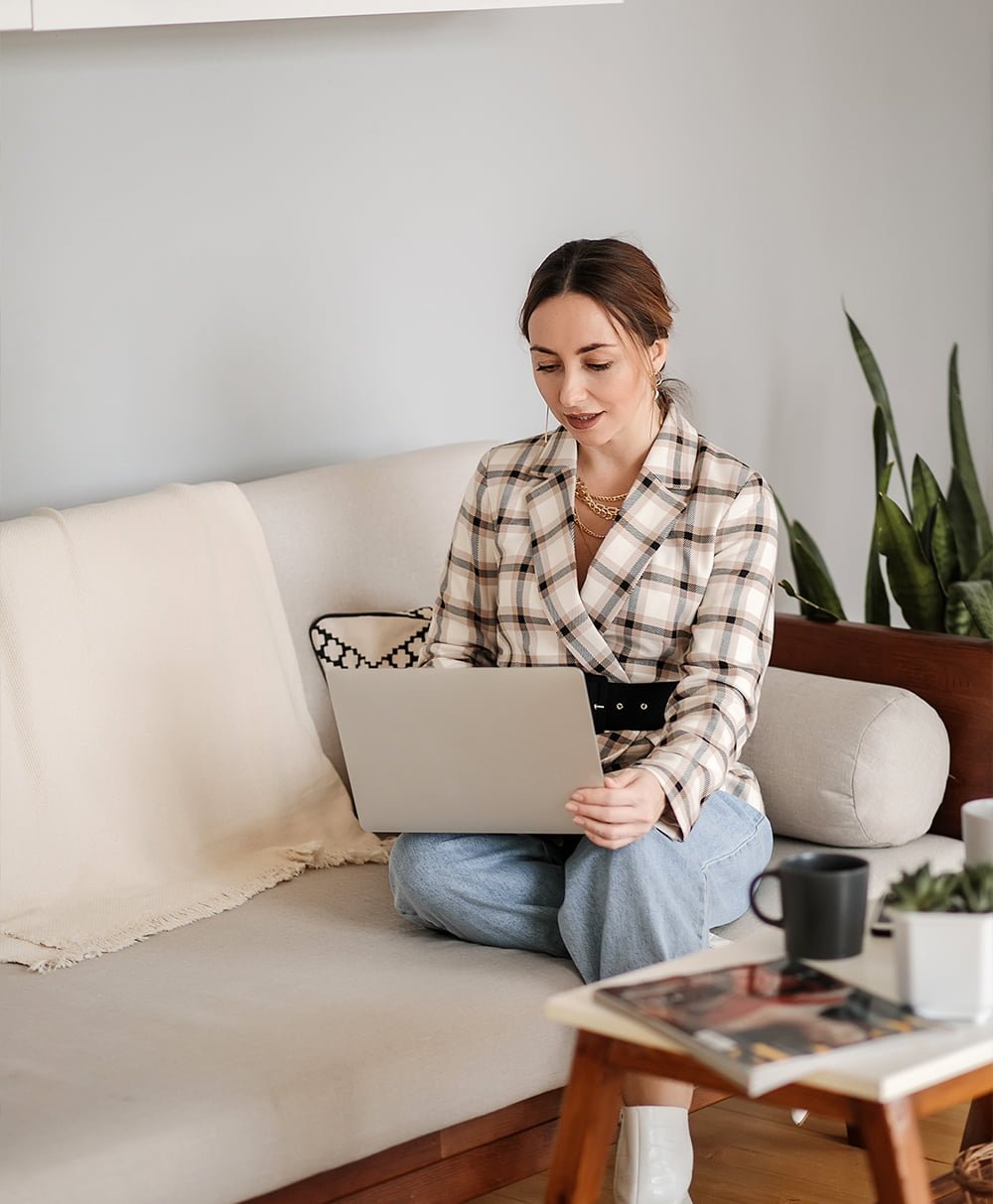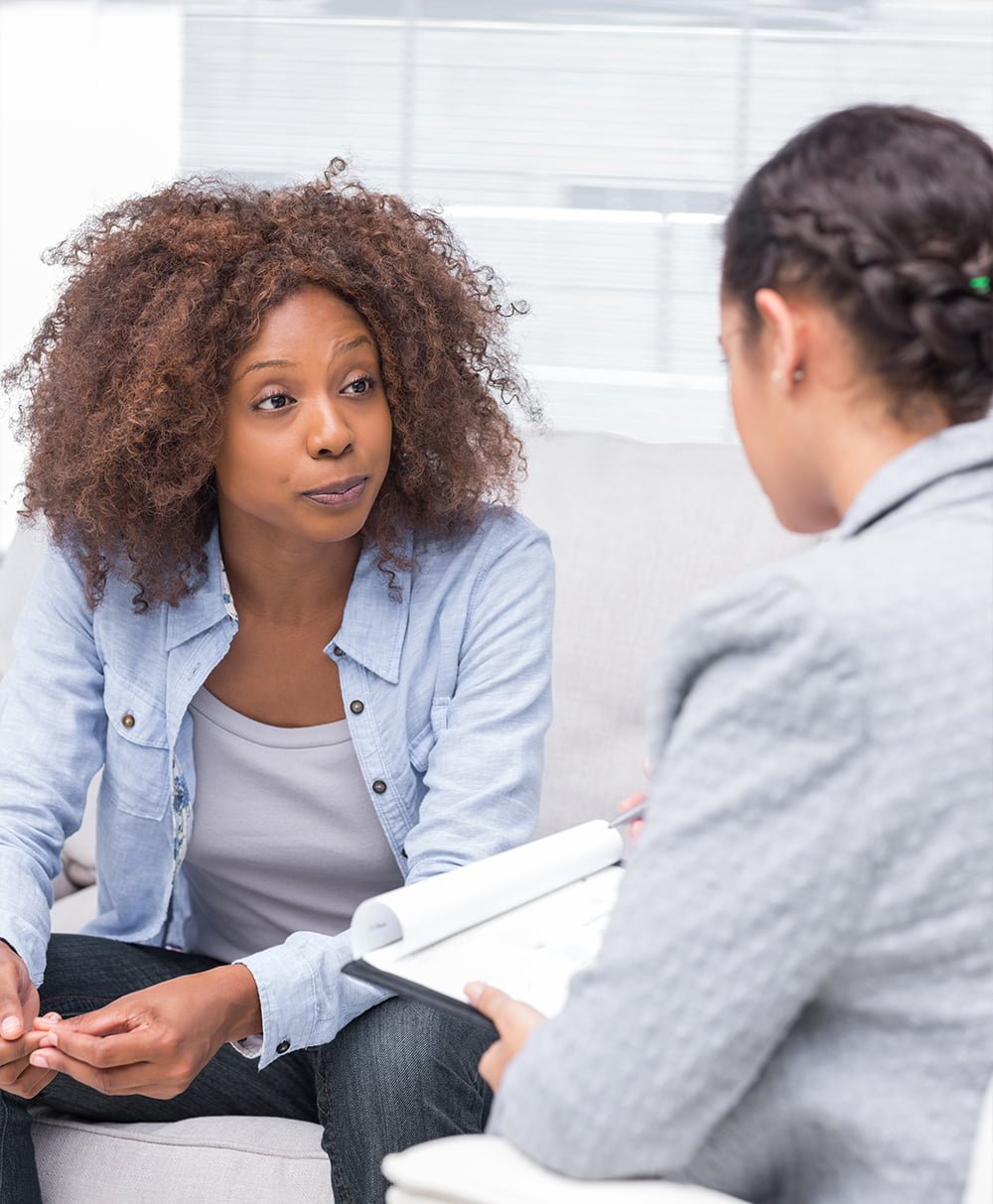 How does a Global Employee Assistance Programme work?

An International Employee Assistance Program can be rolled out to all employees and expatriates in whichever locations you are looking to provide assistance for. 
All the large Global EAP providers have a global offering made up of a central operation, supported by a large network of professionals able to offer Face to Face counselling in any language or culture around the world. The industry has also invested heavily in technology in recent years to make sure employees and expats can access help and support quickly, easily and in the right language.
The services can generally be accessed 24/7, 365 days a year via phone, webchat, email, or the app in whichever language is required.
Where International Employee Assistance Programmes can be less effective is if they are not promoted internally properly and have a low level of employee engagement. It is important to communicate the service and have very clear actions for employees to take to be able to access the support services when required. The HR team should also have a good overview of the program and know how to direct employees there, should it be required, and how to access it themselves if a traumatic incident occurs to a population of staff . Expatriate employees leaving on assignment and line managers of expat staff should also be well versed in the offering to ensure it is able to be referred as early as possible when an issue or potential issue is identified.
Managing Expat Risk with a Medical Evacuation Plan
Learn how to support expats posted to developing
nations in a critical medical incident
How do I set up an International Employee Assistance Programme?

The setup of a Global Employee Assistance Program, or Expatriate Employee Assistance Program is straight forward in itself. The chosen service provider will be able to get everything set up for you quickly, and provide all the necessary documentation and contact information that should be disseminated to the employees. 
A good employee communication plan is important to support rollout however, and some further best practise tips are outlined below to ensure that the employees are properly engaged in the offering.
Why do companies need a Global Employee Assistance Programme?

There are many reasons why a business may choose to implement an International Employee Assistance Programme, we have provided five of the main ones to help you consider if it is would useful for your businesses;
A well implemented Global EAP can reduce absenteeism, improve productivity and improve mental health and stress cases reported to an employer. There is more on the impact an International EAP has been shown to make in the questions below.

Some businesses wish to implement a global EAP to harmonise multiple local solutions, centralising and improving administration, supporting global mobility and assisting with communication and promotion.

Businesses which have experienced, or identified that their location could expose them to a  traumatic incident like terrorism, or social or political unrest, wish to implement an International Employee Assistance Programme to help not only their employees, but also their HR teams to deal with handling incidents like this.

Business with expat employees on assignment – see below question regards expatriate assignments.

The cost is often low compared to a lot of other International Employees benefits, however should the scheme be communicated and promoted successfully, it often has a strong Return on Investment (ROI) and is something that many employees can see the benefit from without being seriously unwell.
Why is early intervention in mental health important?

A study by the Mental Health Foundation found that 78% of employees miss work due to mental health concerns, with 34% missing work for two months or more.
Stress Related Absence has a significant impact on productivity and the below chart, recorded over a 10-year period by a major UK Income Protection provider, demonstrates the important role that early intervention plays.
The table shows that when an episode of stress related absence receives intervention at week four, the average total length of absence is 24.3 weeks.  Whereas when the intervention is received between 21-25 weeks, the average total length of absence is over 55 weeks.
With the additional stresses that an expat employee will goes through relocating themselves, and also potentially their family, plus the high cost of expatriate assignments, there is even stronger rationale to promoting your International Employee Assistance Programme effectively and recommending the service the employees how are showing early signs of stress or other mental health issues.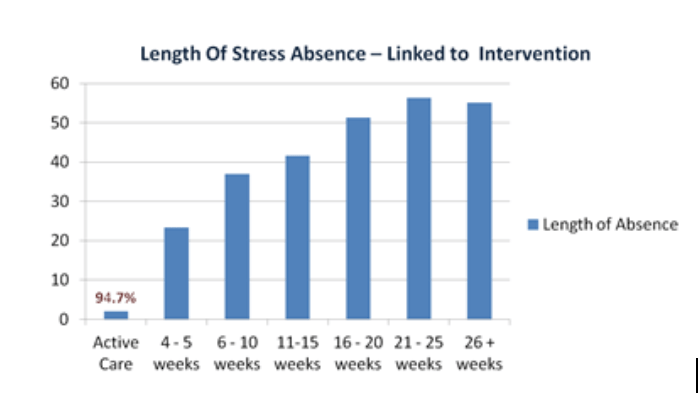 Read our latest article on expats mental health during the covid pandemic (William Russell Data)
Why do companies with expat employees particularly need an International Employee Assistance Programme, or specialised Expat Employee Assistance Programme?

Businesses with an existing expatriate population, or a business looking to implement expat assignments for the first time, should strongly consider establishing an International Employee Assistance Programme (IEAP), or specialised Expat Employee Assistance Programme.
The first consideration is the duty of care a business has to an employee they send out on international assignment. The vast majority of employees, taking on a expat assignment is a big life choice, effecting not only themselves but their friends and loved ones. The move will require the employee to adjust to a new culture, new laws and customs, new colleagues, a new residence, tax rules and countless other things that they will need to adapt to. An employer sending a member of staff on assignment has a duty of care to ensure that the employee is supported as far as possible in these areas to help them settle quickly, but also that they are protected against any worst case scenarios. There are many areas of consideration here, however supporting an expat with a confidential support service, assisting with a broad range of issues, both in, and out, of work, should be one of the first things on the list.
Secondly, expatriate assignments are a significant investment for any business and expat failure could mean tens, or even hundreds of thousands, in lost expenditure. Some of the key reasons for expats, or their families not settling, or not being as productive as hoped, could be prevented with the early intervention by some of the support services offered by an International Employee Assistance Programme, or particularly an Expat Employee Assistance Programme, specifically focussed on supporting expat employees settle and thrive in their assignment.
Is just providing a Global Employee Assistance Programme, or Expat Employee Assistance Programme, enough for your teams and expatriate staff on assignment?

It's certainly the important first step, but if employers wish to get the most return on their investment and genuinely support their workforce, then promoting the service in the right way and offering it as part of a broader International Employee Benefits strategy is key.
All Global EAP providers will make supporting literature available, such as posters and leaflets, which can be displayed in common areas to spread the word, but employers can go further still. 
Many employers now incorporate the International EAP service as part of their management training, and ensure that staff are reminded of its features during performance conversations/121's. 
Direct managers are often the first to notice a change in employee behaviour and are usually best placed to guide people to the service. 
Finally, whilst the use of an International Employee Assistance Programme by employees is confidential, many iEAP providers offer meaningful management Information to the employer, which can assist in understanding which risks are most prominent within their business.  
This is extremely useful as it empowers the employer to deploy resources more appropriately, ensuring that any health and wellbeing budget is being spent in the correct areas.
What issues can a good International Employee Assistance Programme help solve?

Implementing a successful Global Employee Assistance Programme can deliver a range of benefits, including;
Improved employee turnover and attrition

Lower rates of Expat failure

Improved rates of absenteeism and Presenteeism

Better rates of productivity
What is the difference between an International Employee Assistance Programme and a localised domestic Employee Assistance Programme?

While many of the actual features are similar, the key difference is the global audience that an International EAP is able to support.
The International EAP providers often have an international footprint themselves as well as having a global network of counselling services to be able to offer Face to face support to employees anywhere in the world. The centralised call centres they operate are also able to handle calls in multiple languages and have a deep understanding of cultural differences that are an important consideration in addressing personal and work issues. Outside of the global capability, from a practical perspective, technology, documentation and promotional materials are also available in multiple languages.
How much does an International Employee Assistance Programme cost?

For businesses which provide International Health Insurance to their employees, an international Employee Assistance Programme can often be included as one of the valued added extras available. While this is a great additional feature, in many cases businesses do not adopt a separate communication and promotion strategy and the utilisation rates are often significantly less then when a business purchases a stand-alone service.  
A good International Employee Benefits Broker, should highlight the value of these services and assist with building a strong communication and promotion strategy around the importance of your International Employee Assistance Programme.  
One downside to accessing your International Employee Assistance Programme  via your International Health Insurance scheme, is that you will not be directly provided promotion materials and you will not have access to the annual reporting on utilisation. While you can work on your own promotion materials, the annual reporting does provide useful insights into the degree to which the services is being used and underlying trends that you may want to address. 
If you wish to purchase a stand-alone Global Employee Assistance Programme, pricing is based on the location of employees (it is more expensive to provide International EAP services to employees in Scandinavia than India, or Eastern Europe for example) the number of employees you are looking to provide the service to and how many counselling services you wish to include. As a rough guide $1 – $4 per employee, per month is a good benchmark.
What is the minimum number of people an International Employee Assistance Programme, or Expat Employee Assistance Programme can be purchased for?

There are Global Employee Assistance Programme providers who have no minimum number of employees or expatriates. Do bear in mind the banded pricing model , so if you are planning to roll it out to one or two members, the cost per head will be higher, as the price is the same for any number of employees within that headcount band.
If you are considering purchasing International Health Insurance with a built in International EAP, then the minimum number of employees is three for most International Medical Insurance providers. 
What impact has a Global Employee Assistance Programme been shown to make?

One study conducted by a leading International Employee Assistance Programme provider, looked at the impact an international EAP can make on lost time and productivity for an employee working 8 hours a day, 152 hours per month. They found that;
Hours of missed work reduced from 7.36 hours without an EAP intervention, to 3.86 hours.

Lost productivity time reduced from 62 hours without EAP intervention to 45 hours, saving 2.1 days of productive time.
What return on investment (ROI) has been evidenced for International Employee Assistance Programme counselling?

Due to the relatively low cost of a Global Employee Assistance Programme, and the broad level of support it is able to offer, the return on investment is always considered high, although historically different to evidence given the issues it aims to address. Once specific study by an International EAP provider, focussed on just the counselling services available, based on early intervention vs a three month period of continued distress effecting work performance, showed an ROI of $3,37:1 so for every $1 invested, the employer was able to generate circa $3:37 in value.
Five best practices for successfully implementing a Global Employee Assistance Programme

The industry measures the success of an International Employee Assistance Programme in a couple of ways; employee participation and client retention. The focus on these has, over time, established some best practises that we would encourage businesses to implement to best support their workforce and maximise their return on investment;
Actively promote and drive engagement of the services available.

Reassure employees of the confidentiality of the service.

Understand the needs of different target groups; Expatriates, local national, line managers, HR etc.

Secure senior leadership support and appoint internal champions]

Review,  evaluate and adjust when needed

 
Is an International Employee Assistance Programme confidential?

Yes, a Global Employee Assistance Programme is completely confidential. Nothing is fed back to the employers that could in any way be traced back to any individual.
Give us the opportunity to impress you

Get in touch with us today, whatever your query so we can help to find the best solution for your requirements
Engage Healthcare
A tailored approach to your individual health insurance needs
Engage Employee Benefits
A healthy and protected workforce is good for business
Engage International
Specialist advice and products for expatriates and International businesses