"To provide an expert level of consultancy and first class client service. Being an advocate of employee engagement and promoting workplace health, both physical and mental, while building Shared Value with our clients, partners and the communities within which we work."
We aim to create Shared Value in two key areas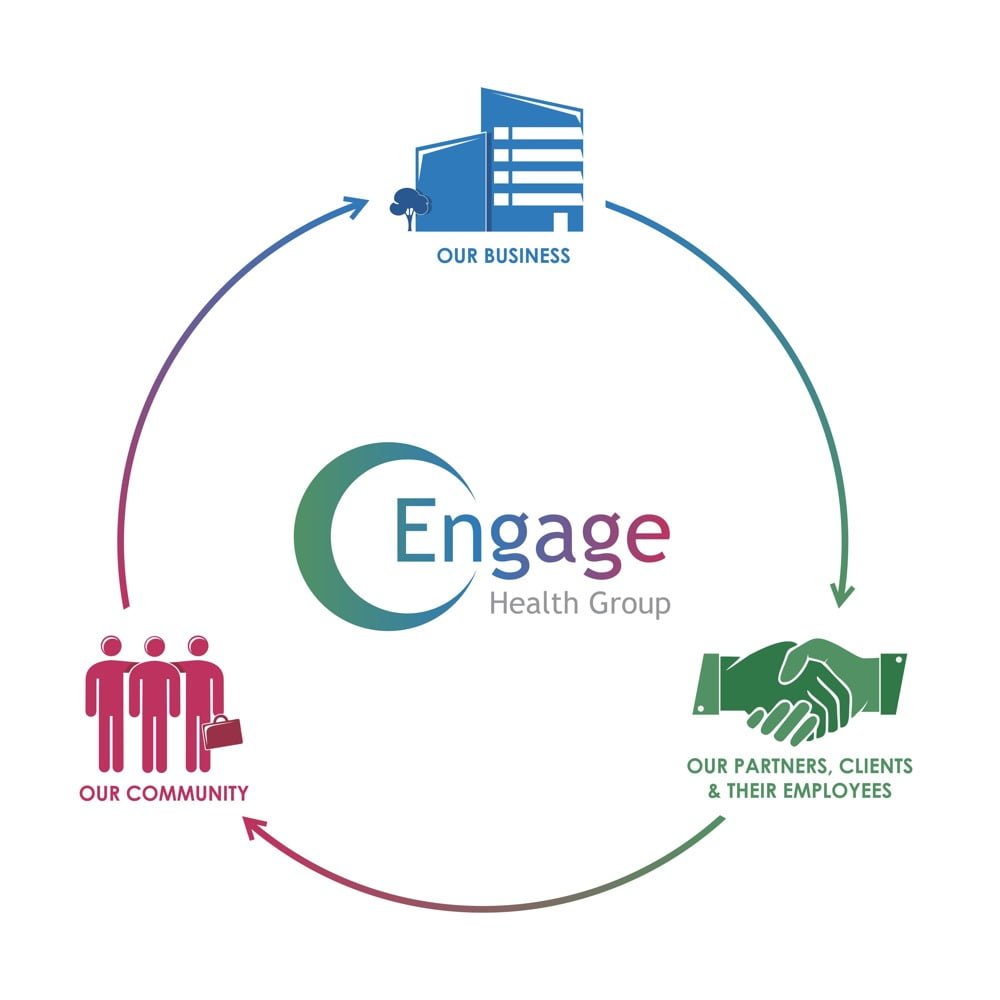 Firstly by providing an excellent level of consultancy for both the Individuals and businesses that we work with, adding tangible value to our clients and their employees.
The marketplace has typically reserved the best level of consultancy for large companies with over 250 employees, however being a strong advocate for workplace health we believe it's vital that employers of all sizes get the best advice in supporting the health of their workforce.
We feel that delivering expert consultancy on workplace health, both physical and mental, which is often not typically addressed for many businesses, is critical. This is particularly true for staff at lower pay grades where engagement can be low and staff turnover high.
Helping to address this can deliver a much wider positive social, and commercial impact if pursued by employers of all sizes.
Secondly, we want to be an active part of the local communities we work in, making a positive social impact by utilising the expertise the business holds.
We will pursue this in particular by supporting individuals and organisations that do important work to truly help hold together the fabrics of society at a local level, but which do not receive significant levels of funding.
To this end we have formed the Engage Charity Health Fund, which you can read more about on our Charity page.
Give us the opportunity to impress you
Get in touch with us today, whatever your query so we can help to find the best solution for your requirements
Engage Healthcare
A tailored approach to your individual health insurance needs
Engage Employee Benefits
A healthy and protected workforce is good for business
Engage International
Health insurance and exclusive services for expatriates and global employees