You'll find many insurance brands vying for your attention when looking for Group Health Insurance.
At Engage Health Group, we consider all insurers and their various offerings before matching our clients with a policy. There are eight main insurers we work:
Aviva Health
AXA PPP
Bupa
Freedom Health Insurance
Vitality
WPA (Western Provident Association)
Benenden Health
YuLife
(Note: other brands exist, but they sell insurance offerings from one of the main providers rather than a distinct offering.)
Most insurers offer similar core medical benefits, but each has its own unique terms & conditions and pricing structures. The typical exemptions include chronic conditions (incurable and long-term ailments) and pre-existing conditions experienced before the policy starts.
It's worth noting too that each provider is expanding the digital services they offer to support mental health and broader employee wellbeing.
Which insurer has the right policy for your business? Our team of award-winning brokers compare and contrast policies from all the providers to ensure businesses get the best available deals. Call 01273 974419 or email [email protected] for a FREE consultation.
---
1. Aviva Health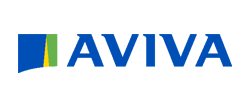 Aviva Health is one the biggest players in the UK health insurance scene, offering a wide range of packages aimed at different business types. Some of its highlight offerings include: extensive cancer cover, dedicated mental health support through its 'Mental Health Pathway' and a 'BacktoBetter' initiative designed to help those with musculoskeletal disorders.
A notable characteristic of Aviva's health offerings is choice. Businesses can opt for relatively simply plans or, for corporate businesses, fully customisable plans.
Main office locations:
Eastleigh / Sheffield
Businesses catered for:
Small businesses (one to 99 employees)
Medium-sized businesses (100 to 249 employees)
Corporate businesses (250+ employees are served under its flexible 'Optimum' package)
Origins:
Founded as Norwich Union Healthcare 1990
Merged with CGU to become CBNU 2000 – to then become part of the Aviva Group
---
2. AXA PPP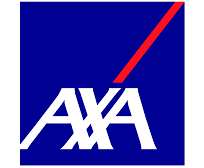 As the second-largest health insurer in the UK, AXA PPP provides wide and varied offerings. It provides all the things you would expect, including: standard inpatient treatment, cancer cover, and diagnostic tests and scans. Again, AXA's plans can be easily tailored to include added-value services such as mental health cover, therapy, travel insurance, and optical and dental care.
Main office locations:
Tunbridge Wells / Leicester
Businesses catered for:
Small-Medium businesses (1 to 249 employees)
Corporate (250+ employees)
Origins:
Established as the London Association for Hospital Services 1938
Acquired by the wider AXA Group 1999
Acquired Bournemouth-based specialist online PMI provider, Health-on-Line 2012
Acquired SimplyHealth / Permanent Health Company 2015
---
3. Bupa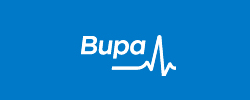 A not-for-profit organisation, Bupa is one of the most recognisable names in the UK health insurance industry. Bupa offer the classic health insurance options (in-patient / day-patient treatments), with the option to incorporate full out-patient cover.
Bupa offers four different options for small businesses, ranging from Select Custom up to Select Complete (the latter, as the name would suggest, offering the most comprehensive cover).
Main office locations:
Staines / Manchester
Businesses catered for:
Small-Medium businesses (1-249 employees)
Corporate businesses (249+ employees)
Origins:
Founded 1947 (one year prior to NHS)
---
"Not only did Engage Health save us a lot of money on our health insurance and benefits, they also did all the hard work for us in an area that can be a bit of a minefield!"
For a free consultation and impartial advice contact our award-winning team on 01273 974419 or [email protected]. 
---
4. Freedom Health Insurance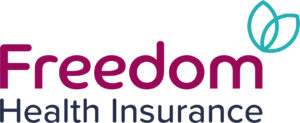 Freedom Health Insurance is a specialist health insurer offering innovative products and services to businesses. But it's also underpinned with the kind of services you would expect from a Group Health policy, including full cover for inpatient and day-patient treatment, accommodation in private hospital rooms and extensive cancer cover.
Main office locations:
Bournemouth
Businesses catered for:
Small-Medium business
Corporate
Origins:
Freedom Health is a family-run company founded in 2003.
---
5. Vitality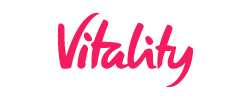 Vitality is an innovative provider in the UK, particularly in the digital space. For example, its Active Rewards Scheme rewards members for keeping fit and living healthily. This digital app allows members to log their healthy activities (e.g., step-count, gym workouts, swimming metres), and in return members build up points for discounts on products/perks with partner companies!
However, it also offers the classic health insurance services – inpatient and day patient coverage (covering hospital and consultant fees), outpatient surgery, cancer care, virtual GP appointments, mental health support and more.
Main office locations:
Bournemouth / Stockport
Businesses catered for:
Small-Medium business (1 to 249 employees)
Corporate (for 100+ employees)
Origins:
Originally PruHealth: 2004 marked the beginning of a joint venture between Prudential / Discovery Group
2010: Became Vitality after Discovery bought Prudential out of their share
Acquired Standard Life Healthcare
---
6. WPA (Western Provident Association)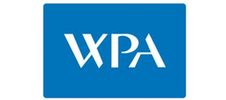 WPA is a well-established not-for-profit health insurer in the UK market, offering flexibility in their health and wellbeing initiatives. Their schemes can suit specific business needs, with a wide range of services including at-home nursing, private ambulance transport, EAPs, private cover, cancer care, and mental health support.
Some of the optional extras include things like Overseas Emergency Treatment, GP Services, Dental Care and a Cash Plan arrangement.
Main office locations:
Taunton
Businesses catered for
Small-Medium business
Corporate
Origins:
---
7. Benenden Health

A not-for-profit organisation, Benenden Health offer private healthcare that complements the NHS, giving members access to a range of services – private diagnostic tests, treatments, 24/7 virtual GP, mental health support, physiotherapy and more. While Benenden doesn't offer the same depth of coverage as other providers on this list, it can be a useful option for businesses with a lower budget.
Benenden function as a 'mutual' society, meaning it is run both by and for its members. Members have a say in how the organisation is run, helping with key decisions. The lowest-cost private healthcare offering from Benenden comes in at £12.80 per employee, per month.
Main office locations:
Kent
Businesses catered for:
Best suited to smaller businesses which cannot afford more extensive policies.
Origins:
Founded 1905: originally to provide treatment for postal workers suffering from Tuberculosis
---
8. YuLife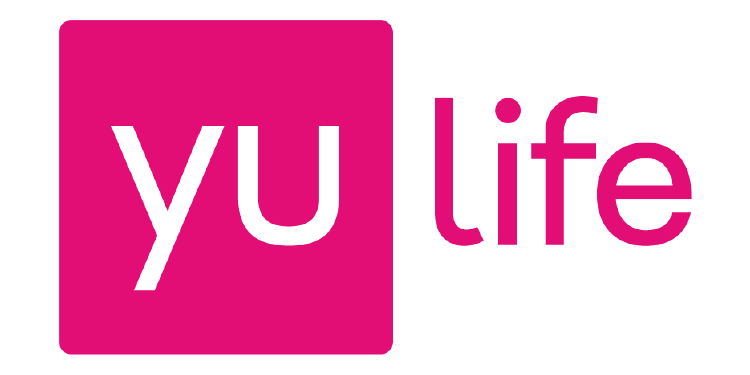 YuLife is a tech-driven insurance company, allowing customers to access healthcare and wellbeing services through its digital app. The YuLife app is aimed at rewarding small behavioural changes in everyday life. Now partnered with Bupa, customers can access private group health insurance directly through YuLife. The aim is to combine cutting edge technology with the resources of a major health insurance provider.
Main office locations:
London
Target audience for health insurance:
Small-Medium Business
Corporate
Origins:
---
Need help with your Group Health insurance scheme?
Engage Health Group is a health insurance brokerage and consultancy which helps businesses negotiate the health and wellbeing marketplace. We work on behalf of businesses, not the insurance industry, so you can be rest assured that you're getting advice you can trust.
As well advising on Group Insurance, we also advise on Group Life, Group Income Protection, Group Critical Illness and many other aspects of workplace health and protection.
Contact our expert team at [email protected] or call 01273 974419 for FREE no-obligation advice and support.