As your Company Health Insurance policy nears its renewal, you'll want to review all available options and ensure you are still getting the best possible deal. 
You might be tempted to take the easy route and hit the renewal button. However, taking the time to review your policy and look at what other insurers are offering, could result in the discovery of a far superior and more cost-effective policy. 
Today, we look at the health insurance renewal process, detail the forces which affect the premium and highlight the role played by brokers like ourselves.
Will you renew your Group Health Insurance policy? Before making any hasty decisions, get FREE one  -to-one advice from our award-winning team on 01273 974419 or email [email protected]. 
How does the renewal process work? 
Each year, health insurance policies are up for renewal, allowing you to reassess what your policy is bringing to your business and staff. 
Your insurer will typically release the renewal premium approximately 6-8 weeks before the annual renewal date, letting their clients know of any changes to the policy benefits. 
As a policyholder, you have the legal right to change policy or provider when your contract is finished. 
The health insurance renewal process begins around 4-6 weeks before your policy expires. At this point you can make a final decision about your health insurance policy. If you decide to renew, you'll be filling in a renewal application, providing any updated employee data, providing claims data (if necessary) and negotiating any amendments to the policy.  
The process is best overseen by a health insurance broker who can review the health insurance market to see if superior deals are available and negotiate a better deal from the provider. They can also highlight any important changes in a policy's terms which may affect its value to your business.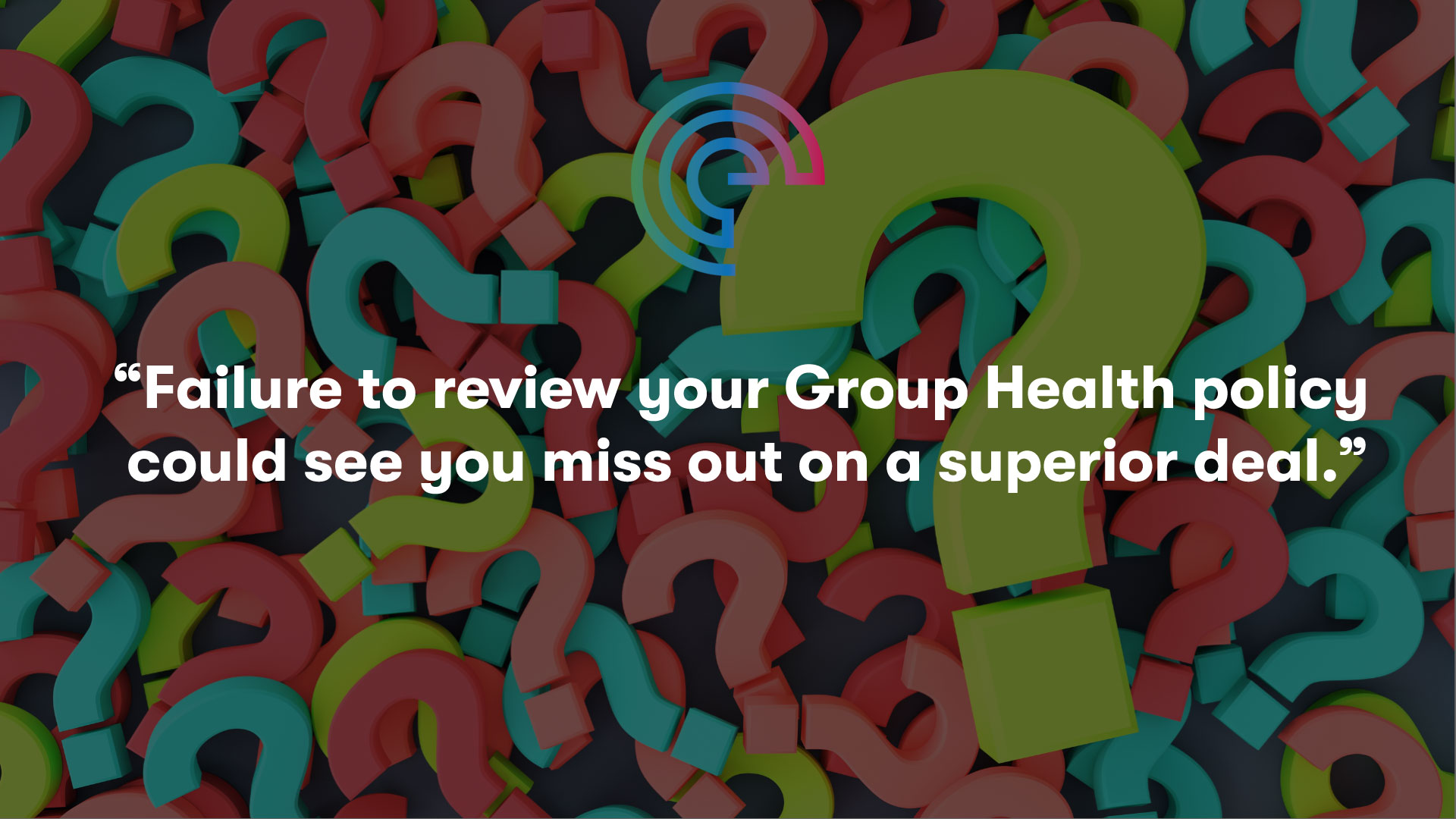 7 things to consider at health insurance renewal 
When health insurance comes up for renewal, it's time to reconsider what your policy is bringing to your business and your people. Below we have listed some key questions to consider: 
Can you find a better deal elsewhere? Have your reviewed other providers?

Have there been any changes in staff demand for specific areas of health and wellbeing support? For example, is there more demand for mental health support, eyecare or physiotherapy? (Workplace surveys can help with this).

Are there features which could be cut from your current health insurance plan that your staff aren't using? If so, this could help lower the premium.

Has there been an increase of claims from your staff? 

Is your team demographic due to change? Are you ramping up recruitment? 

Are you beginning to hire globally? (In which case, a single global health policy may be worth considering as opposed to buying separate country schemes)

Have you spoken to an expert health insurance broker? A broker like Engage Health Group will review your health policy for free and review alternative options.
Is your health insurance annual renewal approaching? Our expert brokers have strong relationships with all the leading insurance providers, allowing us to negotiate superior terms and service. Contact Engage Health Group's award-winning team via [email protected] or call 01273 974419. 
How are Group Health Insurance renewal premiums calculated?
The renewal terms provided by the insurer are typically calculated based on the following: 
Age:

any changes in average age of employees will be taken into consideration

Employee number:

a change in the number of employees will alter the premium

Base rate:

the insurer may have increased their base rates for all schemes (e.g., due to medical inflation)

Claims:

how many claims have been made and how your company scheme performed 
Most business health insurance premiums will rise between 8-12% per annum, but a good independent intermediary/benefit consultancy will negotiate on the employer's behalf as part of their standard market review service. 
The role of a broker in health insurance renewal 
Enlisting the expert help from an independent broker ensures your health insurance renewal will go as smoothly as possible, saving you time, money, and energy! Below we have outlined the process form a broker's perspective. 
Step #1a If you're a new client to us, we'll first get to know your business and the make-up of your workforce and examine the details and usage of your current Company Health Insurance scheme. We'll also consider any other health-related benefits being offered by your company.
Step #1b We receive any renewal details including premium changes and new policy documents. We read through all this material and consider what it means for you. We then translate it into plain English and advise accordingly. 
Step #2 We discuss any changes experienced by your business which could affect the premium or decision-making, including group leavers/joiners/retirees, any promotions, any over-age dependents, births, divorces, deaths, serious incidents and any historic/ongoing claims. 
Step #3 Once we've got all the information we need from your business and the insurers, we will complete a full market review. We'll gather quotes from other providers and negotiate the best policy terms.
Step #4 With a variety of price points options at our disposal, we deliver a comprehensive, easy-to-understand report with key recommendations. 
Step #5 Once you've full digested our findings, we can talk them through allowing you to ask all your most pressing questions.
Step #6 You, the client, then gets to make the final decision. Renew, or not to renew, that is your decision!
---
Finding the right support 
We would always recommend taking the time to think and assess all options available and use an experienced broker who is up-to-date with all the policies across all the providers. 
Our expert team at Engage Health Group will take you through your options and gather a variety of quotes from across the whole market, ensuring you are getting the best deals on your health insurance scheme. We can also advise on other employee benefits offered by your company to see if they are also providing maximum value.
Contact us at [email protected] or call 01273 974419 for no-obligation advice and support.