AXA Global Healthcare is an International Health Insurance product available to both UK individuals and businesses. Essentially, it's a single policy which can be used to provide health coverage in multiple countries.
But what do our expert brokers think?
Engage Health Group's International Director, Ian Abbott, and Senior International Manager, James Carrick, provide their expert insight into AXA's international health insurance products and the level of service customers can expect.
Contents:
An overview of AXA Global Healthcare

The AXA Global product range:
– Personal
– Small business
– Medium-sized business
– Large corporate business
– NGOs and IGOs
The broker's verdict: Key strengths & issues to consider

Summary: Is AXA Global Healthcare right for you?
Would you rather speak one-to-one with an AMII-accredited independent expert? We'll advise on the various health insurance options available for your global business. Call 01273 974419 or email [email protected]
---
AXA Global: a brief overview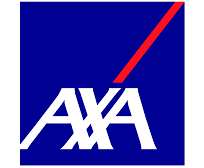 AXA Global Healthcare is one of the leading providers of International Health Insurance, with a particularly strong reputation across Europe. Its core international products consist of the following plans:
Personal: for individuals and families
Small business: covering businesses with 1-74 employees
Medium-sized business: covering 75-149 employees
Large corporate: covering 150-plus employees
NGO/IGOs
Many international insurers are tied to a particular customer type, such as large corporates. But AXA Global offers something for anyone seeking out a health insurance policy which works around the world.
It's worth noting that all International Health Insurance schemes, whoever the provider, will cover what you'd expect in a typical domestic health insurance plan. This includes in-patient, day-patient and out-patient services. However, international schemes offer a greater range of services which typically includes:
A wider range of cancer treatments
Emergency evacuation and repatriation
Unlimited virtual consultations
Second medical opinions
A personal account manager to answer all your queries
---
The AXA Global product range
> Personal plans
AXA provides personal plans for individuals and families covering a range of circumstances, including:
Expats
People living or working in one other country
People living or working in more than one country
Coverage can be provided on a short-term or long-term basis.
Short-term is designed for those:
Living or working abroad for less than a year
Unsure whether they will need coverage beyond a year
Needing cover while in the process of applying to a local healthcare system
Long-term coverage is designed for those who require coverage for longer than a year.
> Small business plans: 1-74 employees
A global AXA small business policy provides five different levels of cover which cater for varying budgets and business needs. As with AXA's other international schemes, customers get their own account manager, virtual doctor, mind health access and emergency medical evacuation services where claims made don't impact allowances or excesses – plus everything you would get in a regular business health insurance scheme in the UK.
Other features included in all five tiers of coverage include:
Ambulance transport
Accidental damage to teeth
Medical issues arising from pregnancy
Surgery
Parental accommodation (should a child be hospitalised)
Access to a Healthcare Hub and online account, providing information on how to make the most of the services available.
It's worth noting that this plan is very much a "set menu" which means there is little room for tailoring these plans to the distinct needs of a business. On the plus side, customers can benefit from the simplicity of knowing that what they see is what they get. If you like what you see on the shelf, the process of buying the scheme is relatively straightforward.
> Medium-sized businesses: 75-149 employees
Medium-sized businesses can get a more flexible plan compared to what's available on AXA's small business scheme. Expect all the services mentioned above, plus a few extra features.
There are four core products to choose from, with the main variable being the maximum insurance payout amount allowed in any given year. I.e. the higher the maximum, the higher the premium.
Added extras include the following 'cost control' features:
A guarantee that premiums won't increase at first renewal, if your claims stay under a set amount.
A range of excess options designed to help you cut your costs
Different ways of covering existing medical conditions (underwriting options)
A profit share arrangement – you'll get money back if claims add up to less than 75% of the premium (minus tax)
A £35,000 cap on high value claims – meaning any amount claimed above that will not be added to your renewal premium.
A variable treatment allowance which you can set differently for different groups of employees (higher risk/lower risk)
You'll also receive support from a dedicated account manager along with performance dashboard helping you to manage your scheme.
> Large corporate plan: 150+ employees
The large corporate plan is entirely bespoke rather than a tiered plan. Under this plan, AXA will work with you to design a scheme according to your exacting needs.
Expect all the features which have been outlined in the plans for small and medium-sized businesses, plus regular detailed reports which monitor the performance of your plan, plus extra support for cancer diagnosis via a dedicated case manager.
Broadly speaking, whatever features you desire in your international health insurance policy, AXA Global Healthcare can deliver.
Whether you're an SME or a large corporation, the independent experts at Engage Health Group are here to help you make the wisest decision. Simply call us on 01273 974419 or use the contact form on the right for objective analysis and individually tailored advice.
---
The broker's verdict on AXA Global Healthcare
Key strengths
Strong reputation across Europe
"Their European heritage makes them a very strong brand across Europe," says Ian Abbott, International Director at Engage Health Group. "It means that when you turn up to a hospital, you don't have to put your hand in your pocket and pay the bill yourself before later getting it back from the insurer.
"Instead, you can simply show your AXA card and the hospital will immediately know what to do and the insurer will directly settle most in-patient and day-patient cases themselves.
"Conversely, if you were with a smaller provider or one with a weaker reputation, the response might be 'who are they?' and 'are we going to get paid?' and so more checks will be required in order to get the payment settled.
"In this sense, the AXA brand holds a tangible value because it enables a smooth process, which is exactly what you need when you're ill. AXA is very trusted on the continent – more so than a UK brand like Bupa."
Excellent customer service
"AXA's customer service is excellent," says James Carrick, Senior International Manager at Engage. "Their claims turnaround time is very quick compared to the rest of the industry, with online claims usually paid within 24 to 48 hours."
"They provide twenty-four seven support, so they're very supportive to HR teams. They've also received a stellar rating for customer service from their customers."
Ian concurs: "When we surveyed one client's employees, the feedback was all very positive. The main comments centred around fast turnaround of claims, and ease with which they could always get hold of someone for support."
"We've never had a client with AXA Global who've had a problem with their service or wanted to leave because of it. The feedback we get is always positive. They're definitely one of the better insurers in terms of the experience the employees get by being a member with them."
Simplicity of scheme
"It's a simple product to understand because it has a tiered structure for SMEs," says Ian. "Yes, it has less flexibility compared to some plans, but for companies who are buying for the first time it's easier to put in place and ticks a lot of boxes in one go."
Clearly, this simplicity can be both a strength and a weakness. However, for medium-sized businesses of over 75 employees, or large corporates with more than 150 employees, schemes can be individually tailored.
Low price rises at renewal
Some insurers hit their customers with a major hike at renewal, but AXA Global Healthcare has been performing well in this respect.
"They offer sustainable premiums, most likely owing to their big footprint in Europe which essentially means they probably get the best discounted rates," says James. "This means that customers pay less over a longer period of time. For example, one of our clients had a two percent increase with AXA Global this year but in the wider industry you're typically looking at ten percent year-on-year in medical inflation. So for AXA to offer such low increases year-on-year is testament to how they manage their claims."
Indeed, this is reflected by AXA's own data which shows an average annual increase of just over 6% over three years which is below the industry average.
Issues to consider
Lack of flexibility for SMEs
While the simplicity of AXA Global Healthcare's SME products is often a selling point, it also means the policy is somewhat rigid in nature for some businesses.
"They are quite inflexible in certain areas which is something they are addressing," admits James. "A lot of other insurance providers have become more modular, so you can add and remove features. A lot of companies would want that flexibility. AXA's global offering is still very much an off-the-shelf package for SMEs, though there are certain optional upgrades such as dental and rotine pregnancy cover.  They've tried to change that, but it's not as modular as Allianz, Aetna or Cigna.
"However, it's more flexible for bigger businesses because for anything over 74 employees there is more room for customisation and for over 150 employees you can pretty much have whatever you want. You can add or remove benefits and include anything ranging from infertility to gender dysphoria treatments."
Limited coverage for local nationals
Many businesses employ local nationals in different parts of the world. It's often a key reason why they seek out health insurance with global coverage. However, while AXA Global Healthcare has strong coverage in Europe, in other parts of the world there have been limitations.
"Historically, AXA have been unable to quote for a number of locations in which other insurers have done so," says James. "However, they have started to relax their stance. Whether they can provide a quote largely depends on the company, the makeup of the census, percentage of locals on the plan and where payment is being received from."
If you're a company looking to provide health insurance to employees living in different parts of the world, it's worth arranging a FREE call with our international brokers. We'll provide the latest advice and guidance, and gather personalised quotes from across the whole market.
Provides health insurance only
Other international health insurers may also provide other international policies such as Life Insurance, Global Income Protection and Global Critical Illness Cover. AXA Global Healthcare provides these policies, but only for companies based outside of the UK, due to Brexit. This means UK-headquartered companies can only access AXA's International Health Insurance products. On the plus side, you can be assured that they have a dedicated team who know this market very well.
---
Summary: Is AXA Global Healthcare right for you?
The answer to this question really depends on the precise needs of your business. It may be that a simple-to-administer global health insurance policy, which works particularly well across Europe, is just what you need. However, the lack of customisation for SMEs may make those businesses question whether it will provide true value for money.
As ever, with the complex topic of health insurance, we recommend speaking to an independent broker like Engage Health Group. We provide expert help and guidance on all the complex issues facing international businesses. We will also deliver a range of FREE quotes according to your exacting requirements.
And our assistance doesn't end there. We'll also help you implement a new scheme, introduce any new employee benefits to your global teams and help with the claims process.
Call us 01273 974419 or use the chatbox in the bottom right to start the conversation.
Title image by Laurent Grassin – CC