The judging panel for the 2023 UK Health & Protection Awards has been announced and our very own International Director, Ian Abbott, has been selected. He will be among the industry experts making up the judging panel for the Insurer Provider Awards. 
The UK Health & Protection Awards celebrates the very best insurance providers and intermediaries in the industry. This year's event takes place on 11th October with around 700 advisers, insurers and industry representatives expected to attend.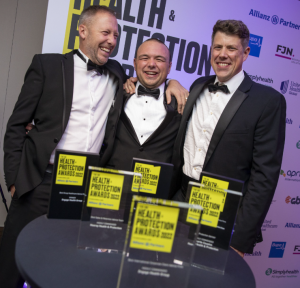 "The UK Health & Protection Awards is one of the biggest nights of the year for those working in the industry, so to be invited to be part of the judging panel is a great privilege," said Ian. "I'm looking forward to hearing about the great work that's been done by providers to improve the experiences of individuals and businesses, as the marketplace continues to evolve to meet new demands and challenges."
Ian is certainly well qualified to provide expert adjudication! He has more than 16 years' experience in the healthcare and protection industry where he has worked for some of the world's leading insurers. This includes seven years at Bupa Global where he held senior sales roles within its corporate, SME and individual insurance divisions. 
International employee benefits and healthcare are now Ian's main area of focus. He leads our international team which advises clients about the best way to look after staff wherever they may be in the world. His know-how is in high demand as more and more businesses employ overseas talent, often remotely.
Ian was a key player in launching The International Tech Pool with Allianz Care this year. The innovative health insurance scheme is designed to help give tech companies and start-ups a fairer deal on buying International Health Insurance for employees working in different parts of the world. Read more about The International Tech Pool here. 
Seeking one-to-one professional advice regarding health insurance and employee benefits in the UK and beyond? Contact our team of impartial brokers at [email protected] or call 01273 974419.