The Engage team joined over 700 advisers, insurers and industry representatives for the recent national Health & Protection Awards 2022. The event, held at the London Hilton, celebrates the best practitioners in the health and protection industry.
Hosted by comedian Chris Ramsey, the night was a fantastic opportunity to chat with friends and colleagues old and new, and see what the rest of the industry has been working on over the last year.
And to top it all off, we came away with two awards – including our first official win since starting Engage in 2016!
A night to remember!
Even being nominated is a fantastic achievement, but to receive two awards from titans of the industry is a wonderful reward for all the hard work we've put in.
We won the following:
Best Group Healthcare Advice Firm
Group Healthcare is all about Business Health Insurance, so we were delighted to win an award which reflects the quality of the advice we give to clients. There are countless brokers advising companies about health insurance, so to be considered the very best in the country is testament to our commitment to providing advice in the clients best interest.
Highly Commended: Best International Corporate Client Advice Firm
To be highly commended in this international award is a milestone for the Engage international team. Many large firms are unaware of the sheer scale of options they have available for protecting their global workforce. It can quickly become overwhelming – and costly – without the right advice. Our international brokers are committed to going above and beyond for clients by keeping up-to-date on the latest industry trends, news, and the best health and protection options in the global arena. This award reflects the quality of the advice we're providing our corporate client base.
"Winning these awards was a formidable achievement for our Engage Health Group team!"
Nick Hale, Founder and Director of Engage Health Group Ltd.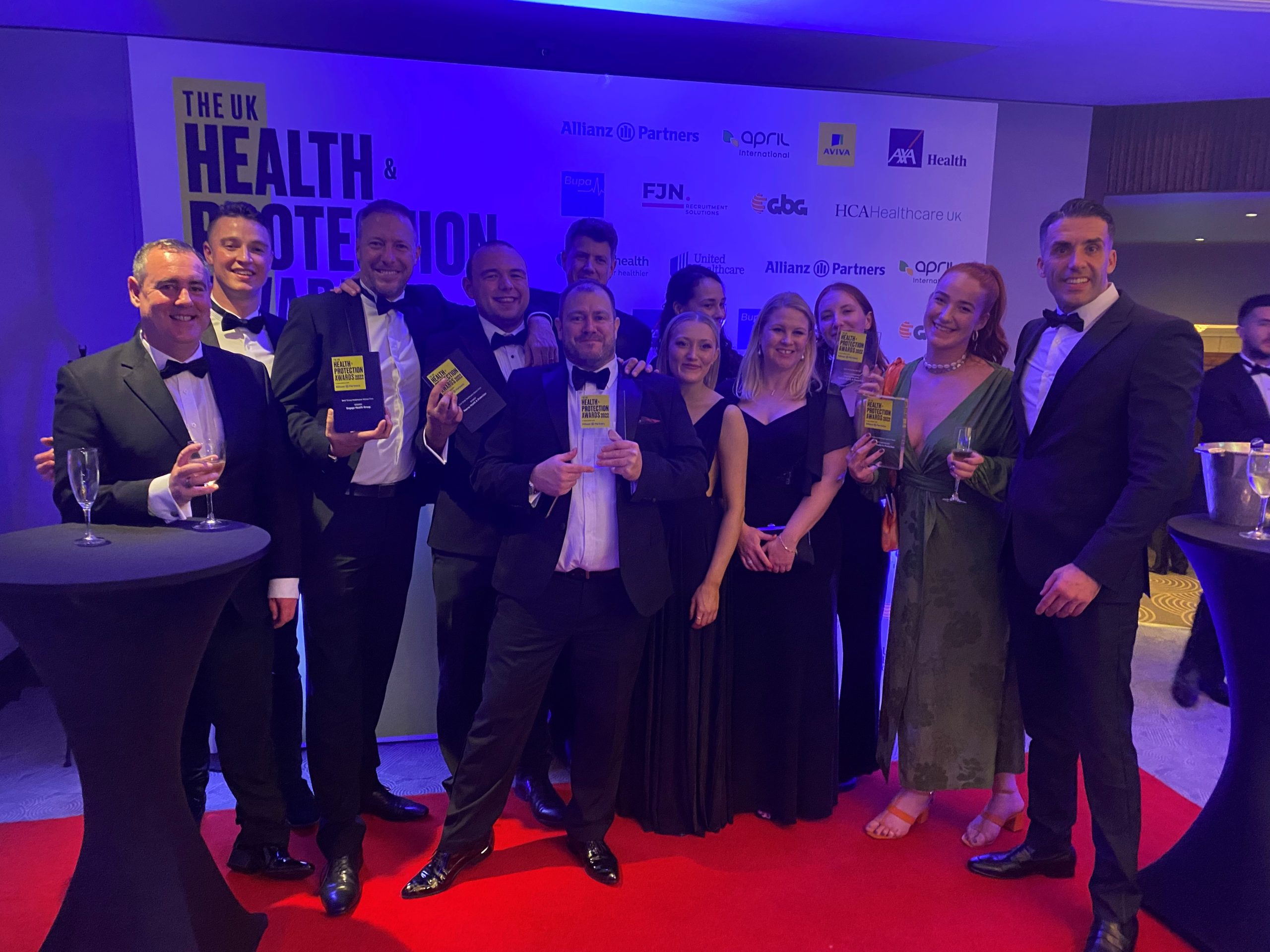 What the awards meant to the Engage team
Over the last six years, we have been working to build a team that can address any and all issues when it comes to employee benefits and health insurance, both in the domestic market and on an international level.
Our AMII-accredited team has been designed to handle any situation from setting up international schemes, to advising on employee benefits for large corporations and small businesses, to even helping individual customers looking for health and protection insurance policies.
Our Founder and Director, Nick Hale, has shared some reflections since winning the awards and how it is a testament to the commitment of every Engage team member:
"Being recognised with this win, both the highly commended and the Best Group Healthcare Advice Firm, has only proved further just how hard our team works and the effort, dedication, and commitment that goes into everything we do. These guys truly are the backbone of Engage and this win represents an amazing achievement for everyone involved."
What's next for Engage Health Group?
Independent advice is at the heart of what we do here at Engage. Our advisors work hard to ensure that every business is able to receive the best possible guidance – from smaller companies to larger international businesses with complex requirements.
As Nick puts it:
"Our objective has always been to offer world class advice to our customers and make the world of employee benefits as straightforward as possible for them. To have achieved this level of recognition after six short years marks a formidable achievement."

"So, what's next? Although this win represented just how far we have come since 2016, it has pushed us further to keep striving towards providing the best protection and support out there to each of our clients. Our particular focus on the international side of the industry this year has really shone through with these awards, so continuing to expand into this territory is an exciting prospect here at Engage and one we hope to continue making a difference in!"
Keep an eye out for more exciting developments to come!