Managing employee benefits and insurance schemes can be a troubling issue for HR. Human Resources currently find itself encircled by a perfect storm of challenges some of which have been exacerbated by the pandemic and the cost-of-living crisis.
In this blog post, we shine a light on three key elements which are impacting HR's ability to manage employee benefits effectively:
The sheer scale of existing HR duties
The rising demand from employees
The complexity of employee benefits themselves
Looking for ways to better manage employee benefits and insurance policies for your business? Contact our team at +44 (0)1273 974419 or click on the bottom right chat box for advice and support.
---
Challenge #1: The sheer scale of HR duties
HR duties will vary from company-to-company, but usually encompass a wide range of disciplines and responsibilities.
Recruitment and staff training
Improving the daily lives of employees
Improving the overriding company culture
Listening to staff concerns and providing solutions wherever possible
Acting as a conduit between the workforce and senior management
Establishing and maintaining relationships with staff
Ensuring employee records are maintained
Overseeing payroll
Keeping up to date with workplace legislation
Resolving workplace conflicts
Setting up, implementing, and maintaining employee benefits and reward schemes
But if HR becomes overstretched, it stifles their ability to support the wider team – and everyone suffers. Sadly, this happens far too often. According to the 2021 State of People Strategy Report, 42% of HR teams cited emotional exhaustion and burnout as their top challenges.
Employee benefits won't receive the required care and attention if those responsible are overwhelmed. A layperson with limited time on their hands will be hamstrung in their ability to make the best choices and allocate budget in the most effective way or effectively review any schemes currently in place.
---
Challenge #2: Rising demand from employees
Today, there seems to be an ever-increasing pressure placed upon individuals' physical, mental, and financial health.
We call these the "three pillars of wellbeing", each closely related and inherently linked to the other.
When one pillar falls, the others tend to follow. The pandemic and current economic-social state have impacted all three, increasing the pressure on HR to find new and improved ways to provide the support they need.
Let's examine each one separately…
Mental Wellbeing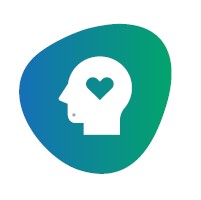 An apt summary would be to say that HR exists to ensure the right people are in the right jobs and performing to the best of their ability. No wonder they are widely considered the backbone of any company!
While mental health was already a major issue pre-pandemic, there's no doubt that the anxieties created by the presence of Covid, and the sense of isolation created by social restrictions, have exacerbated the problem.
According to a study by MITSloan, more than three-quarters (78%) of workers said that the pandemic had negatively affected their mental health, with a similar number (76%) indicating that companies should be doing more.
Meanwhile, meditation app Headspace has reported a 500% increase in interest from businesses trying to grapple with the mental health issue.
Multiple surveys point towards the same trend – the demand for mental health support is increasing. HR will be the ones tasked with addressing this issue whether via employee benefits schemes or as part of their daily duties.
Physical Wellbeing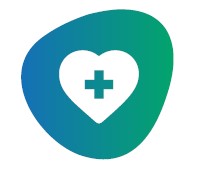 Nine in 10 employees selected 'health' as the top life priority in our survey – encompassing both personal health and family health. Meanwhile, private health insurance was employees' third most desired workplace benefit (behind flexi and homeworking arrangements).
In the first eight months of 2021, demand for private health insurance policies jumped by 46% compared with the same period in 2019, according to health insurance comparison site CompareNI.
With concerns around NHS capacity issues, the employee demand for a safety net in the form of private healthcare is still high.
Robert Smith, Sales Director at Freedom Health Insurance has observed this trend first-hand:
"We have seen an increased interest in group health insurance since the pandemic here at Freedom Health Insurance. Due to NHS waiting times, corporate clients are looking for solutions that can help staff access medical treatment quicker.

"From a business perspective, this could help with absenteeism and presenteeism rates, ultimately impacts the bottom line. But having this access to private healthcare through company policy while the cost-of-living crisis and the continued pressure on public medical services remains – is for many employees and their families a huge weight off their shoulders."
Financial Wellbeing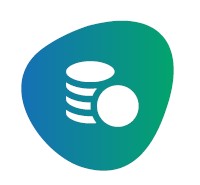 In this difficult environment, HR is tasked with helping the workforce as best they can – not just via the day-to-day support but also via the employee benefits package they provide for staff.
The rising cost of living has created financial difficulties for many. According to new research, over half of Britons (52%) are feeling stressed about their financial situation as the economic cost of global lockdown restrictions, the energy crisis and other factors begin to bite.
Altogether, we are looking at a perfect storm of events which are challenging people's mental, physical, and financial wellbeing. It's clear to see how one impacts the other: financial difficulty can cause heightened anxiety and concern, a major downturn in mental wellbeing can itself lead to physical illness – and ill health can lead to loss of income.
And let's not forget the needs of HR themselves. At the height of the pandemic, a striking 90% of HR professionals said their stress levels had increased, while almost half (47%) said their stress levels had increased dramatically.
While some of the anxieties surrounding the pandemic may have alleviated, times remain turbulent. HR is not immune to these forces and yet they are tasked with being the rock upon which colleagues can depend.
---
Challenge #3: Complexity of employee benefits
As readers are likely aware, employee benefits often demand vast amounts of time and attention from HR departments. This stems from the following factors:
Planning, sourcing, and implementing an employee benefits scheme
Ensuring every employee's needs are considered and served in the most effective way
Managing policy claims with the insurer on behalf of employees
Introducing benefits to the workforce and demonstrating how to use them
Performing annual reviews to ensure schemes are providing maximum ROI
Despite its complexity, busy HR teams are expected to manage employee benefits alongside all their other duties.
The list of available workplace perks is almost endless and includes:
---
Are you ready to provide the best support for employees and HR?
With so many employee benefits available for tackling a broad range of employee needs, it's no wonder that many workplaces are struggling to meet demand in the most optimal way. The problem for HR teams is that it further entangles them in administrative duties which rob them of the time required to do what they do best – cultivate a happy and productive workforce.
Instead of shouldering the burden, HR is best advised to offload it to experts in the field of workplace benefit schemes. The Engage team offer expert assistance free of charge, advising on issues surrounding employee benefits and insurance policies. We source FREE quotes, help implement benefit schemes and will be there to advise on the claims process and renewals.
Contact us at [email protected] or call +44 (0)1273 974419 for FREE no-obligation advice and support.